Blue Label Diving and Seabees Diving team up in Thailand
Blue Label Diving has some exciting news… they are teaming up with Seabees diving – "Seabees Tec featuring Blue Label Diving." Bringing together these two companies will widen the possibilities for technical divers by creating one of the largest technical diving centers in South East Asia.
Blue Label Diving (BLD) and Seabees Diving  (SBD) are delighted to announce this joint venture which will further expand their long-standing professional relationship,  with the aim of strengthening their combined resources to deliver the highest standard of technical diving courses, and to increase the technical diving market opportunities in Thailand and SEA.
"The joint venture will leverage the reputable award winning SBD's German punctuality and standards for recreational diving, diving boats, Liveaboard, dive center, accommodation and pool and with BLD's reputable teaching tech diving standards, tech equipment and highly experienced tech instructors.  We are very excited about this venture ," said Ben Reymenants of BLD.
"Together, we offer divers a complete dive center focused approach that understands the start to end diver process, continuing education, accommodation needs, diving boat needs, teaching standards, sales, how to target a bigger market and deploy targeted marketing campaigns to reach a larger group of  technical divers," said Holger Schwab of SBD.
"I am very excited by this joint venture with Seabees. We can finally offer our customers an all in one dive center experience. This is something I have always wanted. Together we have the experience to teach each level of diving, give high standard diver safety, have high standard diving boats and Liveaboards, offer excellent accommodation and high quality service for either diving courses or fun divers.  I am looking forward to a new challenge and fresh start," said Simone Schuil of BLD.
The aim is to offer technical divers worldwide the opportunity to have an all-in-one dive centre in Thailand that covers each aspect of diving from fun diving to open water courses, from intro to tec to cave diving courses, and from dive master training to rebreathers, and for fun divers, day trips and liveaboards.
A center that gives divers a complete service from airport transfers, to accommodation which is right by the pier, with pool and restaurants on site and within walking distance,  their own diving boats and liveaboard, high standards of technical diving equipment and the best technical and most well-known dive instructors that you can find in SEA.
Ben Reymenants will continue being the technical diving training director but will be located in Europe and will come to Phuket to do special workshops three times per year at Seabees Tec.
Klaus Klaeden and Claus Rasmussen will continue as the excellent technical full time diving instructors to get the centre back up and running after the COVID period. The aim is also to hire more technical diving instructors to grow Seabees Tec.
Simone Schuil will continue being the sole booking agent for Seabees Tec featuring Blue Label Diving on both websites.
Seabees Diving will get a few new website pages with Seabees Tec and the Blue Label Diving website will change its physical address and will be adding Seabees Tec logo next to its own.
Blue Label Diving will be moving into the Seabees Diving location during July 2021 at Chalong Pier Road. The start date of the joint venture is from Aug 1st 2021 and it will be called "Seabees Tec featuring Blue Label Diving". This will remain for the next 4 years, after which it will become 'Seabees Tec'.
To learn more about the two companies please visit: www.sea-bees.com and www.bluelabeldiving.com. 
DAN and Indonesia Ministry of Tourism advance commitment to Safe Diving
Divers Alert Network and the Indonesia Ministry of Tourism are moving forward with their commitment to promoting dive safety in Indonesia. DAN President and CEO Bill Ziefle and COO Panchabi Vaithiyanathan met with Indonesia Minister of Tourism Dr. Sandiaga Uno on September 1 to further the two organizations' Partnership to Promote Diving Safety.
The meeting took place in Jakarta amid the opening of Deep and Extreme Indonesia, Asia's largest outdoor adventure, diving, and marine tourism show, and followed the signing of a memorandum of understanding earlier this year in which the organizations committed to working together to promote safe diving.
In the months ahead, DAN's Indonesia team, led by Ronny Hertiadhi and Bayu Wardoyo, will be undertaking various initiatives including raising awareness for the new DAN Emergency Hotline in Indonesia (which is available in Bahasa Indonesia and English), training physicians through DAN's Academies of Dive Medicine, conducting inspections and providing support for recompression chambers, training chamber operators, disseminating safety resources for divers (new and experienced), and supporting dive professionals and operators with free safety consultations, safety seminars, and risk mitigation measures.
"We are so pleased to be working with Minister Uno and his colleagues on this bold initiative," Ziefle said. "Their enthusiasm — and the enthusiasm of the attendees at the DEEP show — was inspiring. The ministry has embraced the importance of safety in promoting Indonesia as a great place to dive, and we are excited to work alongside them to implement meaningful programs and strategies."
While the effort is ongoing, the next major milestone in the collaboration will take place on September 13, when DAN Vice President, Risk Mitigation, Francois Burman and DAN Vice President, Medical Services, Matías Nochetto will travel to Indonesia to present a series of lectures and safety presentations to dive operators and medical professionals around the country.
Join the DAN community or learn more at DAN.org.
Save on NEW Emperor Harmoni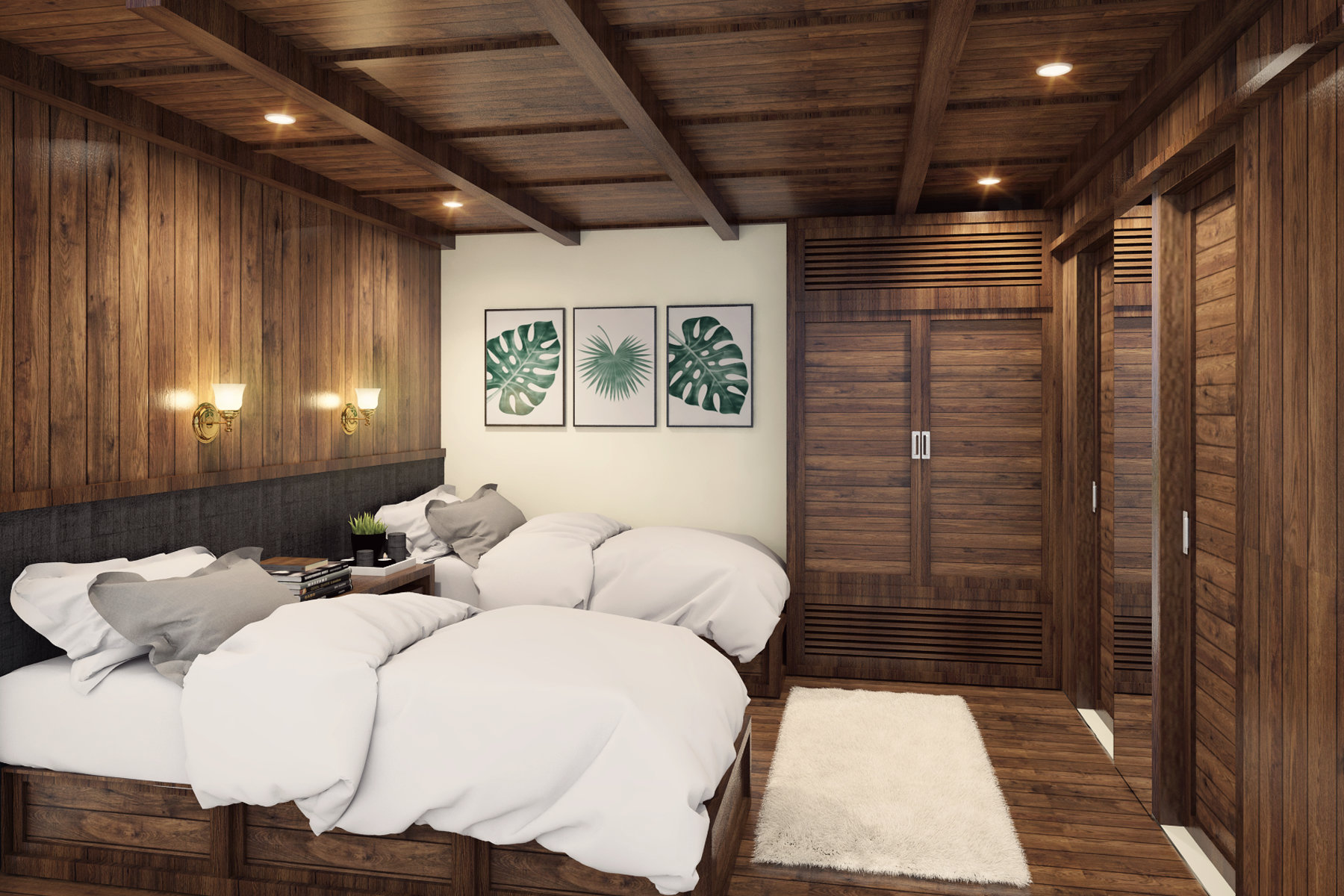 The launch of Emperor Harmoni – Emperor Divers' brand-new liveaboard in Indonesia – is just a few weeks away with the finishing touches currently taking place. And, to welcome her to their fleet, Emperor have put together an offer as magnificent as the boat herself.
Anyone booking a trip on Harmoni for 2022 or 2023 will receive a 25% discount if they book and confirm before October 1st 2022.
That means the first guests on board can not only explore and dive the Indonesian waters in the finest of style but do so at an incredible price. And sailing on Harmoni really is fine.
She is a 24-berth, traditional Indonesian phinisi-style vessel which has been bespoke made using a combination of Emperor's vast experience of liveaboards and the expertise of legendary Indonesian boat builder Pak Haji.
Constructed almost entirely by hand using Sulawesi ironwood, Harmoni has been designed specifically to offer the finest diving experiences possible in spacious surroundings of the very highest standard.
The beautifully-finished cabins all have en-suite bathrooms and air conditioning while the deck areas offer plenty of comfortable places to sit and maybe even enjoy a relaxing massage. The dining area is spacious and serves the high-quality food and drink you would expect from an Emperor Divers holiday.
The first trip leaves on September 16th and will cruise from Bali, taking in the wonderful scenery of Moyo Island, Sumbawa and Sangean Volcano before finally reaching Komodo National Park.
The offer is valid on new bookings only and discount is not to be combined with group free places or any other discount or promotion.
Email reservations@emperordivers.com to confirm pricing and availability or speak personally to the Emperor Divers' reservation team to find out more.