Diving with… Pim van Schendel, Murex Dive Resorts, Manado, North Sulawesi, Indonesia
In this ongoing series, we speak to the people who run dive centres, resorts and liveaboards from around the world about their businesses and the diving they have to offer…
---
What is your name?
Pim van Schendel
What is the name of your business?
Murex Dive Resorts – Manado
What is your role within the business?
Dive Operations Manager, but I also do a lot of travel agent marketing, social media marketing, guest relations and anything that needs to be done in our line of business.
How long has the business operated for?
Murex Dive Resorts in Manado is 32 years old. It was one of the first dive resorts in this area and pioneered a lot of the dive sites and diving in general around here. Founder Dr. Hanny Batuna was inducted in the International Scuba Divers Hall of Fame (ISDHF) for all his work that he has done in the area. He dedicated his life to promoting diving, protecting the marine eco-system and discovering dive sites. Here at Murex we continue to follow in his foot-steps and our dive sites continue to flourish. At ADEX (Asian Dive Expo) 2014, Dr. Batuna was also inducted as a board member to the Historical Diving Society.
How long have you dived for, and what qualification are you?
I have been diving since 2003 and I'm a PADI MSDT since 2006.
What is your favorite type of diving?
I love diving everywhere. I'm Dutch and used to cold water and bad visibility and still enjoy those conditions. But I have been living in Indonesia for 11 years so I'm kinda spoilt now. I love muck diving, searching for little critters in the sand, it's always very rewarding when you find something. But the best for me is still diving over a healthy reef system, full of life and colors. Reef fish moving in and out of the corals, interacting with each other, hiding & hunting. I can never get enough of that.
If you could tell people one thing about your business (or maybe more!) to make them want to visit you what would it be?
Diversity, that's what it is all about with us. We offer a package called Passport to Paradise which lets you dive three distinct dive destinations in one holiday. You'll dive Bunaken National with it's huge walls and drop offs, Bangka Island which is surrounded by pinnacles that are covered in soft corals and Lembeh Strait, the muck diving capital in the world. You can't get much more diversity in one holiday. Combine the three locations, transfer by boat between the resorts and dive along the way. No time is lost on your transfer day and it feels like a normal dive day.
What is your favorite dive in your location and why?
It's hard to choose a favourite dive site since amazing reefs and hundreds of sites surround us. If I have to choose, then Tanjung Kelapa (Coconut Corner) would be #1. Again it's all about diversity there. The dive starts out as a muck dive with amazing critters to spot in the sand and sea grass, and then slowly turns into a coral reef slope, which then turns into a mini wall covered in soft corals. You can find anything here from eagle rays, bumphead parrotfish, schools of sweet lips to tiny pygmy seahorses, giant frogfish, stone fish, as well as  mimic and blue ring octopus.
Nothing can beat that variety. I have dived this site more then 500 times and each and every time it's different and more exciting than the time before. But Batu Sahaung on Bangka Island is very close in 2nd place. This pinnacle rises from the deep and has some of the most lush and colorful soft coral growth I have ever seen. Fish life is amazing here and also the variety here is very high. But the soft corals are unmatched.
What types of diving are available in your location?
There are many kinds of diving available. Bunaken National Park is famous for the staggering walls and drop offs, covered in hard corals and turtles everywhere. Manado Bay has some amazing muck diving, white and black sand. Bangka Island has beautiful reef slopes and pinnacles covered in soft corals. Lembeh Strait is the muck diving capitol of the world. At each location there are also some wrecks to dive.
What do you find most rewarding about your current role?
Teaching OW courses is always very rewarding, seeing someone transforming from a non-diver to a diver is amazing and getting them hooked on the underwater realm is the best feeling there is. Another kick is meeting people on the other side of the world, telling them about the beautiful place I live and work and then 6 months, 1 year or 1.5 years later meeting them here and showing them all this beauty that we have on offer in the ocean.
What is your favorite underwater creature?
That's again hard to choose. I love looking at a normal blenny or goby; each fish is amazing. Watching a mantis shrimp going in and out of his hole, putting little pieces of coral together and making his home out of it. I have tattoos of a shark, turtle and a hairy frogfish so these are definitely on my favourite's list. Octopuses are some of the most intriguing animals out there. Very intelligent and sometimes they seem more interested in divers then we are in them.
Are there any exciting changes / developments coming up in the near future?
At Murex Bangka we are expanding at the moment, which is very exciting. Soon we will be starting with a coral farm and a special Ocean Gardener coral diver course. A very exciting new course in which divers can learn all about coral reefs, types of corals and also coral farming. A unique course that is being developed by a close friend of ours and we will be the only ones teaching these courses. North Sulawesi is the perfect place to learn since we are in the heart of the coral triangle.
As a center what is the biggest problem you face at the moment?
Plastic use is one of the biggest issues in this area, not only here, almost everywhere this is a problem. but it is sad to see that there is so much plastic being used and so much is ending up in the ocean. A few months ago we had the Celebrate the Sea festival in Manado and during that festival a lot of awareness was created by several international speakers. During the event the city of Manado pledged to ban single use plastic from the city. Until now nothing has changed but hopefully it will in the near future. Indonesia is one of the biggest plastic users in the world and things need to change.
Is your center involved in any environmental work?
Yes, we do regular beach and reef clean ups. We are trying to minimize the use of (single use) plastic in all of our resorts and dive centres and create awareness amongst our staff and guests. Especially amongst our staff since they are the ones living here and able to create the biggest impact locally.
How do you see the SCUBA / Freediving / snorkeling industry overall? What changes would you make?
The industry is doing great overall, more and more people get into diving which is great to promote conservation and the importance of the oceans to all of us. We should put more effort into keeping people diving. Every year more and more dive certifications are being done but the overall number of divers is rising much slower. People do their OW course on holiday but don't continue diving after that which is not what we want. It shouldn't be a one time experience but a continuous path of diving more and learning about the underwater world and preserving it for our future generations.
What would you say to our visitors to promote the diving you have to offer?
Visit North Sulawesi for the amazing biodiversity in the water. We are in the middle of the coral triangle and there are few places in the world that have this amazing biodiversity. Dive three completely different destinations in one holiday – Bunaken > Bangka > Lembeh  but don't travel this far to only enjoy the coral reefs and its life. Also visit the land, climb active volcanoes, trek through the jungle to see the endemic tarsiers and black macaques, visit the amazing Minahasan highlands with its cultural diversity, see the local markets, bathe in hot springs and enjoy the amazing cuisine that Manado has to offer.
Where can our visitors find out more about your business?
You can also find us at many of the International Dive shows:
Germany: BOOT – Düsseldorf, Inter Dive – Friedrichshafen
USA: DEMA – Las Vegas/Orlando
Switzerland: FESPO – Zurich
The Netherlands: Duikvaker – Houten
France: Salon de la Plongee – Paris
DAN and Indonesia Ministry of Tourism advance commitment to Safe Diving
Divers Alert Network and the Indonesia Ministry of Tourism are moving forward with their commitment to promoting dive safety in Indonesia. DAN President and CEO Bill Ziefle and COO Panchabi Vaithiyanathan met with Indonesia Minister of Tourism Dr. Sandiaga Uno on September 1 to further the two organizations' Partnership to Promote Diving Safety.
The meeting took place in Jakarta amid the opening of Deep and Extreme Indonesia, Asia's largest outdoor adventure, diving, and marine tourism show, and followed the signing of a memorandum of understanding earlier this year in which the organizations committed to working together to promote safe diving.
In the months ahead, DAN's Indonesia team, led by Ronny Hertiadhi and Bayu Wardoyo, will be undertaking various initiatives including raising awareness for the new DAN Emergency Hotline in Indonesia (which is available in Bahasa Indonesia and English), training physicians through DAN's Academies of Dive Medicine, conducting inspections and providing support for recompression chambers, training chamber operators, disseminating safety resources for divers (new and experienced), and supporting dive professionals and operators with free safety consultations, safety seminars, and risk mitigation measures.
"We are so pleased to be working with Minister Uno and his colleagues on this bold initiative," Ziefle said. "Their enthusiasm — and the enthusiasm of the attendees at the DEEP show — was inspiring. The ministry has embraced the importance of safety in promoting Indonesia as a great place to dive, and we are excited to work alongside them to implement meaningful programs and strategies."
While the effort is ongoing, the next major milestone in the collaboration will take place on September 13, when DAN Vice President, Risk Mitigation, Francois Burman and DAN Vice President, Medical Services, Matías Nochetto will travel to Indonesia to present a series of lectures and safety presentations to dive operators and medical professionals around the country.
Join the DAN community or learn more at DAN.org.
Save on NEW Emperor Harmoni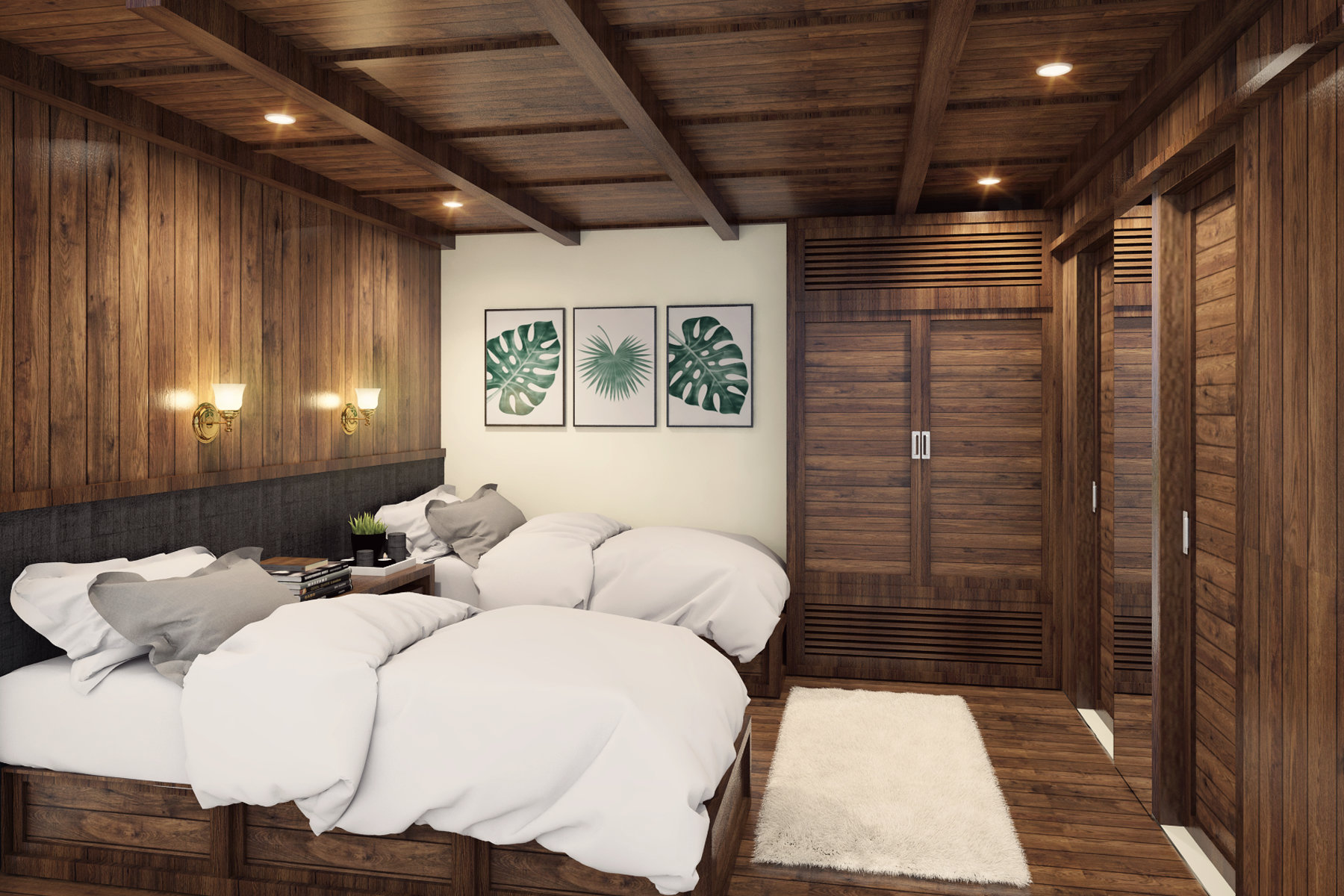 The launch of Emperor Harmoni – Emperor Divers' brand-new liveaboard in Indonesia – is just a few weeks away with the finishing touches currently taking place. And, to welcome her to their fleet, Emperor have put together an offer as magnificent as the boat herself.
Anyone booking a trip on Harmoni for 2022 or 2023 will receive a 25% discount if they book and confirm before October 1st 2022.
That means the first guests on board can not only explore and dive the Indonesian waters in the finest of style but do so at an incredible price. And sailing on Harmoni really is fine.
She is a 24-berth, traditional Indonesian phinisi-style vessel which has been bespoke made using a combination of Emperor's vast experience of liveaboards and the expertise of legendary Indonesian boat builder Pak Haji.
Constructed almost entirely by hand using Sulawesi ironwood, Harmoni has been designed specifically to offer the finest diving experiences possible in spacious surroundings of the very highest standard.
The beautifully-finished cabins all have en-suite bathrooms and air conditioning while the deck areas offer plenty of comfortable places to sit and maybe even enjoy a relaxing massage. The dining area is spacious and serves the high-quality food and drink you would expect from an Emperor Divers holiday.
The first trip leaves on September 16th and will cruise from Bali, taking in the wonderful scenery of Moyo Island, Sumbawa and Sangean Volcano before finally reaching Komodo National Park.
The offer is valid on new bookings only and discount is not to be combined with group free places or any other discount or promotion.
Email reservations@emperordivers.com to confirm pricing and availability or speak personally to the Emperor Divers' reservation team to find out more.