Diving with…Jamie Gladwin, Magic Island Dive Resort, Moalboal, Philippines
In this ongoing series, we speak to the people who run dive centres, resorts and liveaboards from around the world about their businesses and the diving they have to offer…
---
What is your name?
Jamie
What is the name of your business?
Magic Island Dive Resort
What is your role within the business?
Dive center manager
How long has the business operated for?
Magic Island opened its doors in January 2005.
How long have you dived for, and what qualification are you?
I started diving in 2002 and I am a PADI Course Director.
What is your favorite type of diving?
Drift diving along beautiful coral walls.
If you could tell people one thing about your business (or maybe more!) to make them want to visit you what would it be?
The staff are the best thing about Magic Island, always ready to take care of you with a big smile on their faces. Of course, we happen to be very well located next to some of the best diving in the world, especially if you like critters, turtles and coral walls.
What is your favorite dive in your location and why?
I have two favourite dives; Pescador Island and the Sardine bait ball. Pescador is an islet just a 10-minute boat ride, straight out from the resort. It's surrounded with coral walls reaching down to 200ft/60m, which in turn are surrounded by all kinds of reef fish. On its west side it has a huge cavern making for some awesome wide-angle shots with great lighting in the afternoon dives.
The Sardine ball is just memorizing and unique. Unlike the famous sardine runs off the coast of the Africa, the Sardines of Moalboal are here year-round and always in the same spot. You don't get all the big action stuff but, to watch them make their swirls of different patterns as Jacks and Tunas dart in for a tasty mouthful, really is quite a spectacle.
What types of diving are available in your location?
Lots of healthy reef walls filled with critters, colourful fish and a very healthy population of turtles. Sandy bottom muck diving in Moalboal bay.
What do you find most rewarding about your current role?
I love to teach, that's why I became a dive instructor. Unfortunately, being a diving instructor doesn't guarantee you will be teaching all the time, there are many other aspects to the job. However, being a manager is very much, being a teacher, guiding the team to make sure we are all successful. Listening to the comments of our guest or reading the reviews online, gives the feeling of success and that reward is well worth the hard work we all put in. On top of this I still get to teach many of the dive students which pass through Magic Island.
What is your favorite underwater creature?
Frog Fish! All of them!
Are there any exciting changes / developments coming up in the near future?
We are planning to start a coral reef watch program that will allow our guests to get involved in monitoring the coral reefs, giving them a better understanding of how it all works, while at the same time helping collect data that will help better protection measures in the future. We also plan to make our own Frog Fish Specialty program. Both of these can earn you a PADI specialty and count towards your Master Diver Certification.
As a center what is the biggest problem you face at the moment?
Governmental issues.
Is your center involved in any environmental work?
Yes, we do regular Dive Against Debris, which is also a PADI specialty you can take at Magic Island. As stated above we will start a coral watch program and we also do regular mooring placements and upgrades. Our next project is to get all the moorings to be a double buoyed mooring; this helps keep the lose line off the reef when its low tide further reducing any negative impact.
How do you see the SCUBA / Freediving / snorkeling industry overall? What changes would you make?
Overall, I think the industry is filled with people who are both passionate about their sport and the environment it is involved in. I would like to see the passion adopted by the newcomers to the industry from other regions of the world that seem to have a lesser education on the environmental problems our world faces.
What would you say to our visitors to promote the diving you have to offer?
World class diving with the world renowned Filipino hospitality.
Where can our visitors find out more about your business?
Magic Island Dive Resort
Basdiot, Moalboal
6032, Cebu, Philippines
Website: www.magicisland.online
E-mail: reservations@magicresorts.online
info@magicresorts.online
jamie@magicisland.online
Social Media:
Google Plus
Facebook
Pinterest
Instagram
Twitter
DAN and Indonesia Ministry of Tourism advance commitment to Safe Diving
Divers Alert Network and the Indonesia Ministry of Tourism are moving forward with their commitment to promoting dive safety in Indonesia. DAN President and CEO Bill Ziefle and COO Panchabi Vaithiyanathan met with Indonesia Minister of Tourism Dr. Sandiaga Uno on September 1 to further the two organizations' Partnership to Promote Diving Safety.
The meeting took place in Jakarta amid the opening of Deep and Extreme Indonesia, Asia's largest outdoor adventure, diving, and marine tourism show, and followed the signing of a memorandum of understanding earlier this year in which the organizations committed to working together to promote safe diving.
In the months ahead, DAN's Indonesia team, led by Ronny Hertiadhi and Bayu Wardoyo, will be undertaking various initiatives including raising awareness for the new DAN Emergency Hotline in Indonesia (which is available in Bahasa Indonesia and English), training physicians through DAN's Academies of Dive Medicine, conducting inspections and providing support for recompression chambers, training chamber operators, disseminating safety resources for divers (new and experienced), and supporting dive professionals and operators with free safety consultations, safety seminars, and risk mitigation measures.
"We are so pleased to be working with Minister Uno and his colleagues on this bold initiative," Ziefle said. "Their enthusiasm — and the enthusiasm of the attendees at the DEEP show — was inspiring. The ministry has embraced the importance of safety in promoting Indonesia as a great place to dive, and we are excited to work alongside them to implement meaningful programs and strategies."
While the effort is ongoing, the next major milestone in the collaboration will take place on September 13, when DAN Vice President, Risk Mitigation, Francois Burman and DAN Vice President, Medical Services, Matías Nochetto will travel to Indonesia to present a series of lectures and safety presentations to dive operators and medical professionals around the country.
Join the DAN community or learn more at DAN.org.
Save on NEW Emperor Harmoni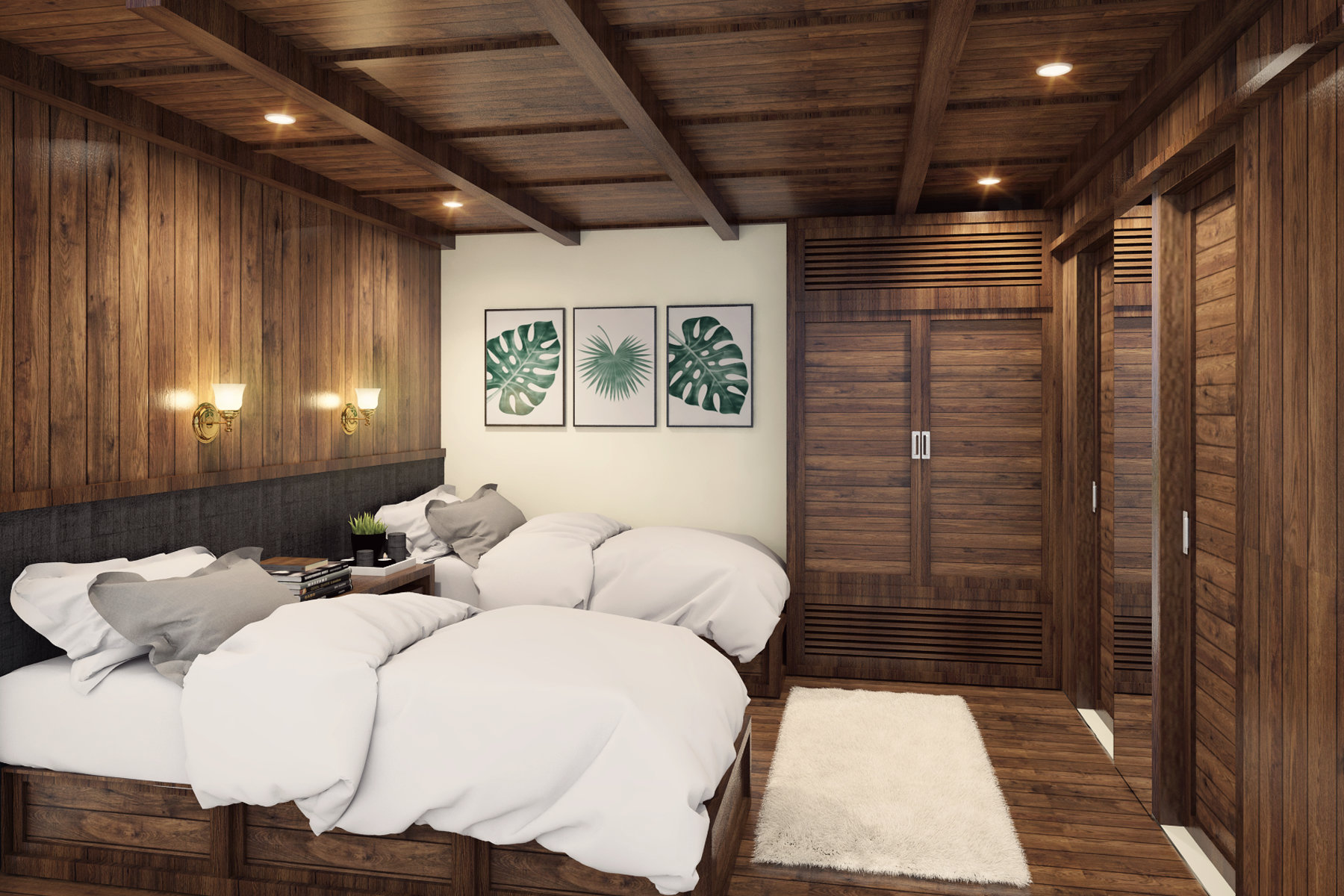 The launch of Emperor Harmoni – Emperor Divers' brand-new liveaboard in Indonesia – is just a few weeks away with the finishing touches currently taking place. And, to welcome her to their fleet, Emperor have put together an offer as magnificent as the boat herself.
Anyone booking a trip on Harmoni for 2022 or 2023 will receive a 25% discount if they book and confirm before October 1st 2022.
That means the first guests on board can not only explore and dive the Indonesian waters in the finest of style but do so at an incredible price. And sailing on Harmoni really is fine.
She is a 24-berth, traditional Indonesian phinisi-style vessel which has been bespoke made using a combination of Emperor's vast experience of liveaboards and the expertise of legendary Indonesian boat builder Pak Haji.
Constructed almost entirely by hand using Sulawesi ironwood, Harmoni has been designed specifically to offer the finest diving experiences possible in spacious surroundings of the very highest standard.
The beautifully-finished cabins all have en-suite bathrooms and air conditioning while the deck areas offer plenty of comfortable places to sit and maybe even enjoy a relaxing massage. The dining area is spacious and serves the high-quality food and drink you would expect from an Emperor Divers holiday.
The first trip leaves on September 16th and will cruise from Bali, taking in the wonderful scenery of Moyo Island, Sumbawa and Sangean Volcano before finally reaching Komodo National Park.
The offer is valid on new bookings only and discount is not to be combined with group free places or any other discount or promotion.
Email reservations@emperordivers.com to confirm pricing and availability or speak personally to the Emperor Divers' reservation team to find out more.