Diving with…Jessica Stroet, Magic Oceans Dive Resort, Anda, Bohol, Philippines
In this ongoing series, we speak to the people who run dive centres, resorts and liveaboards from around the world about their businesses and the diving they have to offer…
---
What is your name?
Jessica Stroet
What is the name of your business?
Magic Oceans Dive Resort
What is your role within the business?
I am part of the Dive Center Management.
How long has the business operated for?
Magic Oceans Dive Resort started in July 2015.
How long have you dived for, and what qualification are you?
I got certified as a scuba diver when I was 19 years old and started working in a dive shop in the weekends. I became a Divemaster when I was 22 and an Open Water Scuba Instructor when I was 24.

What is your favourite type of diving?
I guess that depends on what day of the week it is. Sometimes I prefer muck diving and love to stick my nose in the sandy bottom and look for the small stuff. Other days I am more on the 'adventure' tour and love to swim far away from the reef to scan the big blue looking for a whale shark, eagle ray or something else big. I love doing both.
If you could tell people one thing about your business (or maybe more!) to make them want to visit you what would it be?
If you want to have a little bit of everything then definitely come to Anda! Whether you want to make easy relaxing dives all day long or do some exploring on the island, WE HAVE IT ALL! The resort is nice, quiet and surrounded by our beautiful green garden. We have an amazing house reef that offers two different kind of dive sites. Our elevated private beach has the best view over Camiguin Island and if you want to have this long beach walk on the white powdery sand than Anda beach is the perfect spot and only 10 min. away from the resort.
We treat our guests like they are family and since the resort isn't that big, it gives you this intimate feeling. We have dinner 'family-style' so even when you are a solo traveller it is easy to meet new people. We share stories around the long tables where everybody is sitting together and enjoying their evenings. The island of Bohol is beautiful and there is so much to see. You can't say that you have been to Bohol if you haven't seen the Chocolate Hills and, of course, the smallest primate of the world: The Tarsiers.

What is your favourite dive in your location and why?
I have two favourite dive locations here in Anda. The first dive site is Coral Garden which is, like the name suggests, a beautiful garden full of soft corals. Since there are not a lot of diving operations here in Anda, the dive sites are untouched. The explosion of colours in the shallow parts are amazing and there is a big chance to spot Green Sea Turtles here. My second favourite dive site is Secret Place. It is SO secret, that we didn't put it on our dive map, but it is there! A beautiful muck dive site with just SO MANY critters to find. A 70-minute dive isn't long enough. I'm not going to tell you what you can find over there because that is something you have to experience for yourself, but what I can say is that on this dive site it is possible to spot a Whale Shark (Yes.. on a muck dive site!!)
What types of diving are available in your location?
We have a wide variety of dive sites here in Anda. On the west side of the resort the dive sites are mostly wall dives with beautiful reef tops covered by soft corals where you can easily spot hawksbill and green sea turtles. On the east side we have dive sites that offers both walls and sandy slope areas. The dive sites that are further away than 15 min. boat rides are muck dive sites with the chance to spot different kind of octopuses, pipefishes, nudibranchs and many more critters.
What do you find most rewarding about your current role?
Meeting people again who have been diving with us before. It is so nice to see people coming back to Magic Oceans and hear the stories and experiences they had with us. To hear them say that they had such a wonderful time with us the last time they visited us, THAT is the best reward ever.
What is your favourite underwater creature?
Definitely the Green Sea turtle. These guys look so super cool and chill, they make me laugh every single time I spot one during my dives.
Are there any exciting changes / developments coming up in the near future?
Magic Oceans Dive Resort has been up and running for only a few years, so there were a lot of exciting changes already. We got the very comfortable pier to dock our dive Bangka's so no more walking through waist-high water to reach the boat before diving. We are now a 5* PADI IDC centre and run our own Instructor Development Courses. There are more IDC's coming up in the near future.

As a center what is the biggest problem you face at the moment?
We don't have big problems here in the Philippines, but we do have big challenges. I guess that weather conditions here can be a challenge for us, since Magic Oceans Dive Resort is on open sea. I like the policy we have here that we don't cancel our dives because of bad weather. We will do everything that is needed to make sure our divers can be in the water. And when I say everything, I mean EVERYTHING.
Is your center involved in any environmental work?
We are lucky enough that our waters are not as polluted like some other places in Asia. However, every now and then the local government is doing coastal clean ups and we are supporting these activities in every possible way.
How do you see the SCUBA / Freediving / snorkeling industry overall? What changes would you make?
The underwater world has become more accessible for every single person. The recreational scuba gear has developed so far that breathing underwater is getting more and more easy. Therefore it is easier for people to see the oceans with their own eyes. I truly believe that people must see it first before they can understand it. Understanding comes with education. If I could change one thing, it would be that underwater activities will get less of a recreational value and more of an educational value.
What would you say to our visitors to promote the diving you have to offer?
If you want to feel like you are the ONLY diver in the world and can't choose between muck dives or colourful coral gardens, then take the chanve to dive with us and you will feel the 'Real Magic Oceans Experience!'
Where can our visitors find out more about your business?
Magic Oceans Dive Resort
Candabong, Anda
6311, Bohol, Philippines
Website: www.magicoceans.online
e-mail: info@magicresorts.online
reservations@magicresorts.online
Facebook: @magicoceans.diveresort
Instagram: @magic_oceans_dive_resort
DAN and Indonesia Ministry of Tourism advance commitment to Safe Diving
Divers Alert Network and the Indonesia Ministry of Tourism are moving forward with their commitment to promoting dive safety in Indonesia. DAN President and CEO Bill Ziefle and COO Panchabi Vaithiyanathan met with Indonesia Minister of Tourism Dr. Sandiaga Uno on September 1 to further the two organizations' Partnership to Promote Diving Safety.
The meeting took place in Jakarta amid the opening of Deep and Extreme Indonesia, Asia's largest outdoor adventure, diving, and marine tourism show, and followed the signing of a memorandum of understanding earlier this year in which the organizations committed to working together to promote safe diving.
In the months ahead, DAN's Indonesia team, led by Ronny Hertiadhi and Bayu Wardoyo, will be undertaking various initiatives including raising awareness for the new DAN Emergency Hotline in Indonesia (which is available in Bahasa Indonesia and English), training physicians through DAN's Academies of Dive Medicine, conducting inspections and providing support for recompression chambers, training chamber operators, disseminating safety resources for divers (new and experienced), and supporting dive professionals and operators with free safety consultations, safety seminars, and risk mitigation measures.
"We are so pleased to be working with Minister Uno and his colleagues on this bold initiative," Ziefle said. "Their enthusiasm — and the enthusiasm of the attendees at the DEEP show — was inspiring. The ministry has embraced the importance of safety in promoting Indonesia as a great place to dive, and we are excited to work alongside them to implement meaningful programs and strategies."
While the effort is ongoing, the next major milestone in the collaboration will take place on September 13, when DAN Vice President, Risk Mitigation, Francois Burman and DAN Vice President, Medical Services, Matías Nochetto will travel to Indonesia to present a series of lectures and safety presentations to dive operators and medical professionals around the country.
Join the DAN community or learn more at DAN.org.
Save on NEW Emperor Harmoni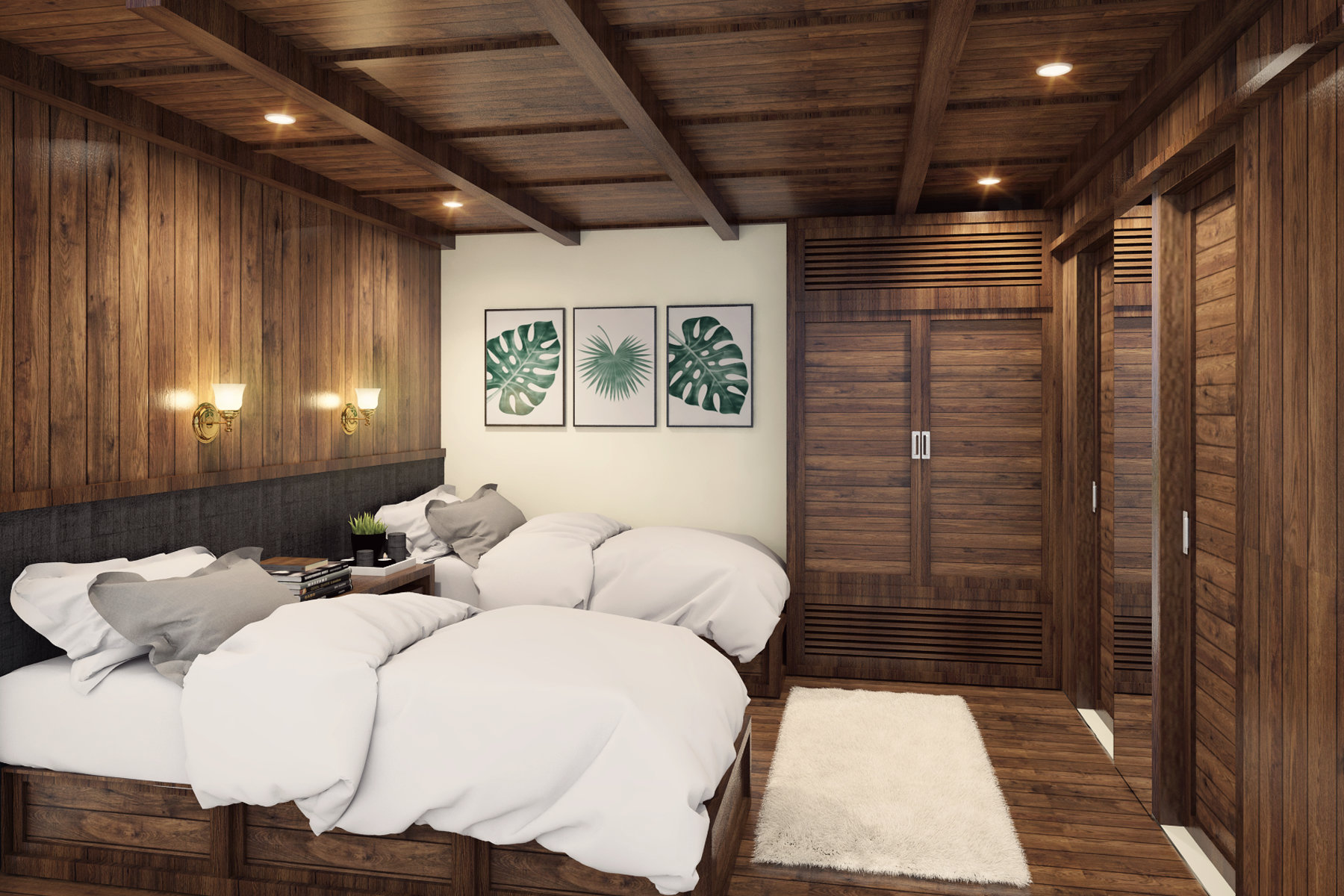 The launch of Emperor Harmoni – Emperor Divers' brand-new liveaboard in Indonesia – is just a few weeks away with the finishing touches currently taking place. And, to welcome her to their fleet, Emperor have put together an offer as magnificent as the boat herself.
Anyone booking a trip on Harmoni for 2022 or 2023 will receive a 25% discount if they book and confirm before October 1st 2022.
That means the first guests on board can not only explore and dive the Indonesian waters in the finest of style but do so at an incredible price. And sailing on Harmoni really is fine.
She is a 24-berth, traditional Indonesian phinisi-style vessel which has been bespoke made using a combination of Emperor's vast experience of liveaboards and the expertise of legendary Indonesian boat builder Pak Haji.
Constructed almost entirely by hand using Sulawesi ironwood, Harmoni has been designed specifically to offer the finest diving experiences possible in spacious surroundings of the very highest standard.
The beautifully-finished cabins all have en-suite bathrooms and air conditioning while the deck areas offer plenty of comfortable places to sit and maybe even enjoy a relaxing massage. The dining area is spacious and serves the high-quality food and drink you would expect from an Emperor Divers holiday.
The first trip leaves on September 16th and will cruise from Bali, taking in the wonderful scenery of Moyo Island, Sumbawa and Sangean Volcano before finally reaching Komodo National Park.
The offer is valid on new bookings only and discount is not to be combined with group free places or any other discount or promotion.
Email reservations@emperordivers.com to confirm pricing and availability or speak personally to the Emperor Divers' reservation team to find out more.