Diving with… Norman M. Lopez, Atlantis Dive Resorts and Liveaboards, Puerto Galera, Philippines
In this ongoing series, we speak to the people who run dive centres, resorts and liveaboards from around the world about their businesses and the diving they have to offer…
In this post, we chat with Norman M. Lopez from Atlantis Dive Resorts and Liveaboards who feature in our publication Philippines Dive Adventures – download your FREE copy here!
---
What is your name?
Norman M. Lopez
What is the name of your business?
Atlantis Dive Resorts and Liveaboards
What is your role within the business?
Dive Shop Team Leader
How long has the business operated for?
More than 25 years.
How long have you dived for, and what qualification are you?
More or less about 14 years. Currently an active PADI Instructor.
What is your favorite type of diving?
Mostly reef diving and also interested in wreck diving, muck diving and drift diving.
If you could tell people one thing about your business (or maybe more!) to make them want to visit you what would it be?
Arrive as a Guest, Leave as a Friend.
What is your favorite dive in your location and why?
The Canyons. Well known for drift diving with its abundance of different varieties of soft and hard corals, and home for either solitary or schooling big fish.
What types of diving are available in your location?
Reef diving, wreck diving, muck diving, wall diving and also some places for technical diving.
What do you find most rewarding about your current role?
The ocean is my office. I get to see it mostly everyday, while scuba diving and teaching courses.
What is your favourite underwater creature?
Harlequin Shrimp.
Are there any exciting changes / developments coming up in the near future?
It will be a big challenge for all of us at this time however we will find a way to make it better as we slowly move on and get to a new beginning.
As a center what is the biggest problem you face at the moment?
Coronavirus and the Pandemic.
Is your center involved in any environmental work?
We work with the local dive shop association on clean-ups and alike, and have also hosted the California Academy of Science.
How do you see the SCUBA / Freediving / snorkeling industry overall? What changes would you make?
We should work together to protect the environment and encourage younger people to get involved in diving.
What would you say to our visitors to promote the diving you have to offer?
There is almost nowhere on the planet like Puerto Galera – the most biodiverse part of the coral triangle just a five minute boat ride from the resort.
Where can our visitors find out more about your business?
DAN and Indonesia Ministry of Tourism advance commitment to Safe Diving
Divers Alert Network and the Indonesia Ministry of Tourism are moving forward with their commitment to promoting dive safety in Indonesia. DAN President and CEO Bill Ziefle and COO Panchabi Vaithiyanathan met with Indonesia Minister of Tourism Dr. Sandiaga Uno on September 1 to further the two organizations' Partnership to Promote Diving Safety.
The meeting took place in Jakarta amid the opening of Deep and Extreme Indonesia, Asia's largest outdoor adventure, diving, and marine tourism show, and followed the signing of a memorandum of understanding earlier this year in which the organizations committed to working together to promote safe diving.
In the months ahead, DAN's Indonesia team, led by Ronny Hertiadhi and Bayu Wardoyo, will be undertaking various initiatives including raising awareness for the new DAN Emergency Hotline in Indonesia (which is available in Bahasa Indonesia and English), training physicians through DAN's Academies of Dive Medicine, conducting inspections and providing support for recompression chambers, training chamber operators, disseminating safety resources for divers (new and experienced), and supporting dive professionals and operators with free safety consultations, safety seminars, and risk mitigation measures.
"We are so pleased to be working with Minister Uno and his colleagues on this bold initiative," Ziefle said. "Their enthusiasm — and the enthusiasm of the attendees at the DEEP show — was inspiring. The ministry has embraced the importance of safety in promoting Indonesia as a great place to dive, and we are excited to work alongside them to implement meaningful programs and strategies."
While the effort is ongoing, the next major milestone in the collaboration will take place on September 13, when DAN Vice President, Risk Mitigation, Francois Burman and DAN Vice President, Medical Services, Matías Nochetto will travel to Indonesia to present a series of lectures and safety presentations to dive operators and medical professionals around the country.
Join the DAN community or learn more at DAN.org.
Save on NEW Emperor Harmoni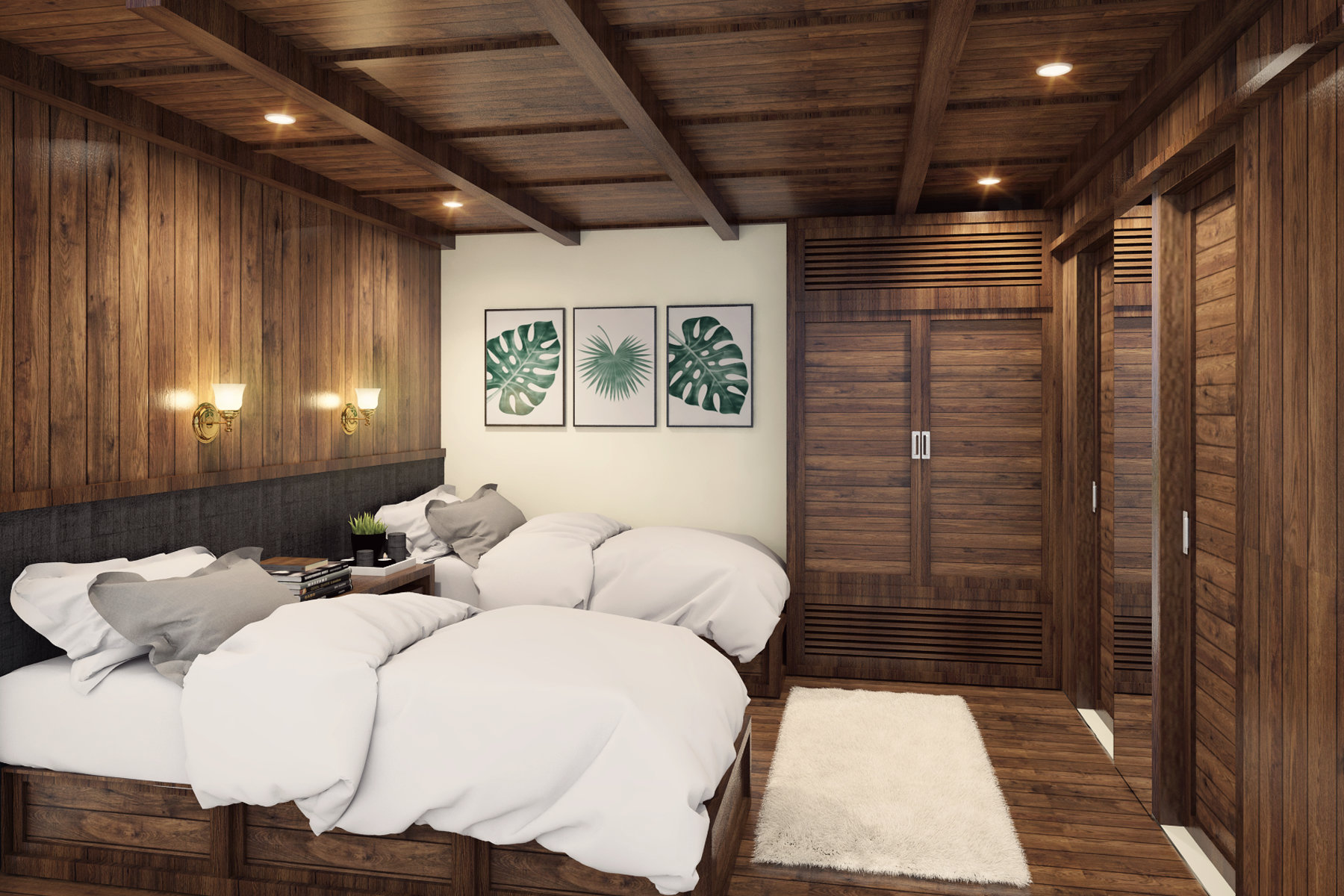 The launch of Emperor Harmoni – Emperor Divers' brand-new liveaboard in Indonesia – is just a few weeks away with the finishing touches currently taking place. And, to welcome her to their fleet, Emperor have put together an offer as magnificent as the boat herself.
Anyone booking a trip on Harmoni for 2022 or 2023 will receive a 25% discount if they book and confirm before October 1st 2022.
That means the first guests on board can not only explore and dive the Indonesian waters in the finest of style but do so at an incredible price. And sailing on Harmoni really is fine.
She is a 24-berth, traditional Indonesian phinisi-style vessel which has been bespoke made using a combination of Emperor's vast experience of liveaboards and the expertise of legendary Indonesian boat builder Pak Haji.
Constructed almost entirely by hand using Sulawesi ironwood, Harmoni has been designed specifically to offer the finest diving experiences possible in spacious surroundings of the very highest standard.
The beautifully-finished cabins all have en-suite bathrooms and air conditioning while the deck areas offer plenty of comfortable places to sit and maybe even enjoy a relaxing massage. The dining area is spacious and serves the high-quality food and drink you would expect from an Emperor Divers holiday.
The first trip leaves on September 16th and will cruise from Bali, taking in the wonderful scenery of Moyo Island, Sumbawa and Sangean Volcano before finally reaching Komodo National Park.
The offer is valid on new bookings only and discount is not to be combined with group free places or any other discount or promotion.
Email reservations@emperordivers.com to confirm pricing and availability or speak personally to the Emperor Divers' reservation team to find out more.