Komodo National Park found to be Manta Hotspot
Through a collaborative effort between citizen divers, scientists from the Marine Megafauna Foundation (MMF), and Murdoch University, a new study reports a large number of manta rays in the waters of Komodo National Park, Indonesian, a UNESCO World Heritage Site, suggesting the area may hold the key to regional recovery of the threatened species.
Reef mantas (Mobula alfredi), which grow up to 5m, tend to reside and feed in shallow, coastal habitats. They also visit 'cleaning stations' on coral reefs to have parasites, or dead skin picked off by small fish. Courtship 'trains' are also observed adjacent to cleaning stations. In Komodo National Park, manta rays are present year-round, challenging the famous Komodo dragon as the most sought-after megafauna for visitors.
Scientists teamed up with the dive operator community to source identification photographs of manta rays visiting the parks' waters and submit them to MantaMatcher.org – a crowdsourced online database for mantas and other rays. Most of the photographs came from just four locations from over 20 commonly visited by tourism boats.
"I was amazed by how receptive the local dive community was in helping collect much-needed data on these threatened animals," said lead author Dr. Elitza Germanov. "With their support, we were able to identify over 1,000 individual manta rays from over 4,000 photographs."
"People love manta rays—they are one of the most iconic animals in our oceans. The rise of the number of people engaging in SCUBA diving, snorkeling, and the advent of affordable underwater cameras meant that photos and videos taken by the public during their holidays could be used to quickly and affordably scale data collection," said MMF co-founder and study co-author Dr. Andrea Marshall.
The photographs' accompanying time and location data is used to construct sighting histories of individual manta rays, which can then be analyzed with statistical movement models. These models predict the likelihood that manta rays are inhabiting or traveling in between specific sites. The study's results showed that some manta rays moved around the park and others as far as the Nusa Penida MPA (>450 km to the west), but overall, manta rays showed individual preferences for specific sites within the Park.
"I found it very interesting how some manta rays appear to prefer spending their time in some sites more than others, even when sites are 5 km apart, which are short distances for manta rays," said Dr. Elitza Germanov. "This means that manta rays which prefer sites where fishing activities continue to occur or that are more popular with tourism will endure greater impacts."
Fishing activities have been prohibited in many coastal areas within Komodo NP since 1984, offering some protection to manta rays prior to the 2014 nationwide protection. However, due to illegal fishing activity and manta ray movements into heavily fished waters, manta rays continue to face a number of threats from fisheries. About 5% of Komodo's manta rays have permanent injuries that are likely the result of encounters with fishing gear.
The popularity of tourism to these sites grew by 34% during the course of the study. An increase in human activity can negatively impact manta rays and their habitats. In 2019, the Komodo National Park Authority introduced limits on the number of boats and people that visit one of the most famous manta sites.
"This study shows that the places where tourists commonly observe manta rays are important for the animals to feed, clean, and mate. This means that the Komodo National Park should create measures to limit the disturbance at these sites," said Mr. Ande Kefi, an employee of the Komodo National Park involved with this study. "I hope that this study will encourage tourism operators to understand the need for the regulations already imposed and increase compliance."
Despite Indonesia's history with intensive manta ray fisheries, Komodo National Park still retains large manta ray aggregations that with careful ongoing management and threat reduction will benefit regional manta ray populations. The study highlights that marine protected areas that are large enough to host important manta ray habitats are a beneficial tool for manta ray conservation.
For more information about MMF visit their website here.
DAN and Indonesia Ministry of Tourism advance commitment to Safe Diving
Divers Alert Network and the Indonesia Ministry of Tourism are moving forward with their commitment to promoting dive safety in Indonesia. DAN President and CEO Bill Ziefle and COO Panchabi Vaithiyanathan met with Indonesia Minister of Tourism Dr. Sandiaga Uno on September 1 to further the two organizations' Partnership to Promote Diving Safety.
The meeting took place in Jakarta amid the opening of Deep and Extreme Indonesia, Asia's largest outdoor adventure, diving, and marine tourism show, and followed the signing of a memorandum of understanding earlier this year in which the organizations committed to working together to promote safe diving.
In the months ahead, DAN's Indonesia team, led by Ronny Hertiadhi and Bayu Wardoyo, will be undertaking various initiatives including raising awareness for the new DAN Emergency Hotline in Indonesia (which is available in Bahasa Indonesia and English), training physicians through DAN's Academies of Dive Medicine, conducting inspections and providing support for recompression chambers, training chamber operators, disseminating safety resources for divers (new and experienced), and supporting dive professionals and operators with free safety consultations, safety seminars, and risk mitigation measures.
"We are so pleased to be working with Minister Uno and his colleagues on this bold initiative," Ziefle said. "Their enthusiasm — and the enthusiasm of the attendees at the DEEP show — was inspiring. The ministry has embraced the importance of safety in promoting Indonesia as a great place to dive, and we are excited to work alongside them to implement meaningful programs and strategies."
While the effort is ongoing, the next major milestone in the collaboration will take place on September 13, when DAN Vice President, Risk Mitigation, Francois Burman and DAN Vice President, Medical Services, Matías Nochetto will travel to Indonesia to present a series of lectures and safety presentations to dive operators and medical professionals around the country.
Join the DAN community or learn more at DAN.org.
Save on NEW Emperor Harmoni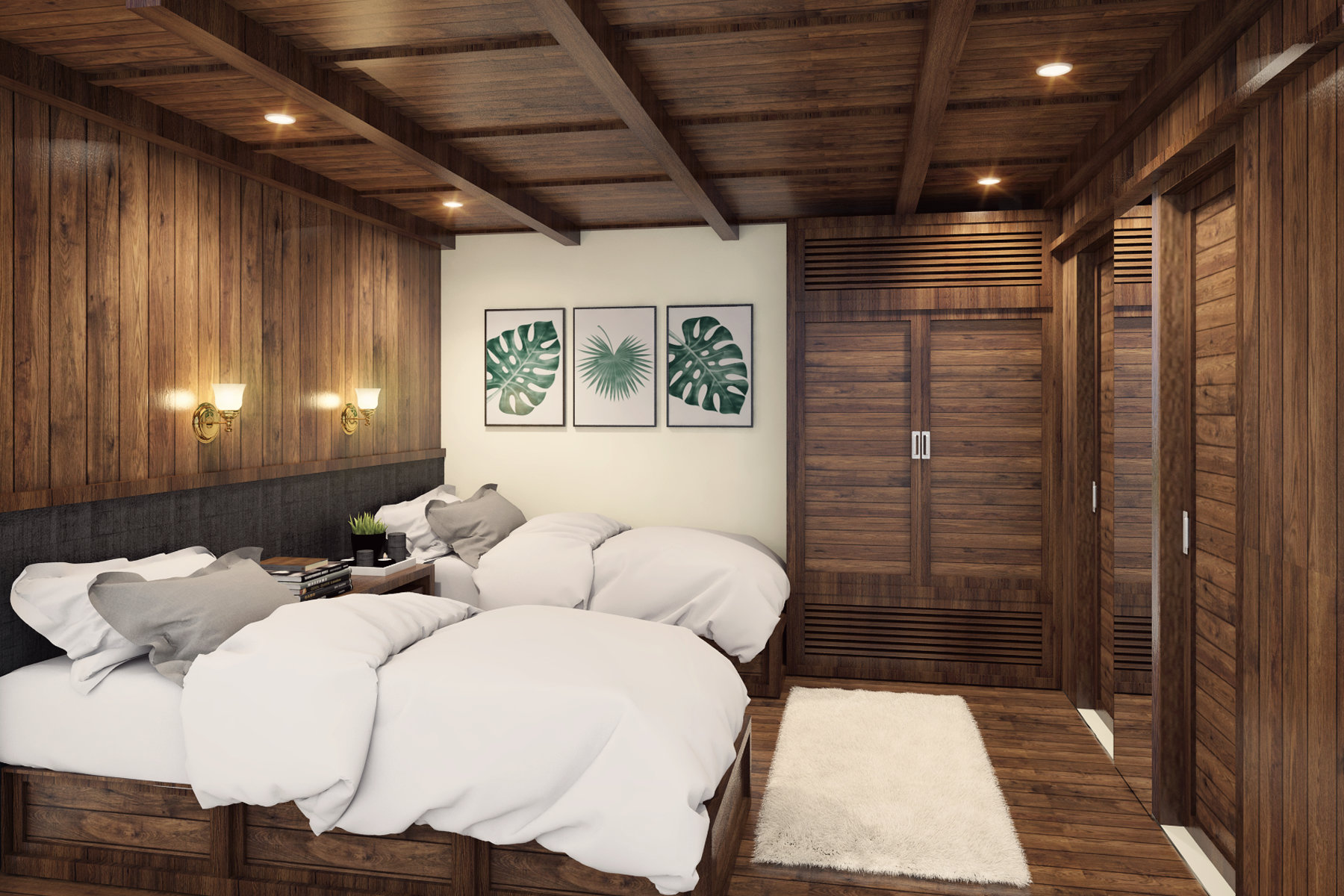 The launch of Emperor Harmoni – Emperor Divers' brand-new liveaboard in Indonesia – is just a few weeks away with the finishing touches currently taking place. And, to welcome her to their fleet, Emperor have put together an offer as magnificent as the boat herself.
Anyone booking a trip on Harmoni for 2022 or 2023 will receive a 25% discount if they book and confirm before October 1st 2022.
That means the first guests on board can not only explore and dive the Indonesian waters in the finest of style but do so at an incredible price. And sailing on Harmoni really is fine.
She is a 24-berth, traditional Indonesian phinisi-style vessel which has been bespoke made using a combination of Emperor's vast experience of liveaboards and the expertise of legendary Indonesian boat builder Pak Haji.
Constructed almost entirely by hand using Sulawesi ironwood, Harmoni has been designed specifically to offer the finest diving experiences possible in spacious surroundings of the very highest standard.
The beautifully-finished cabins all have en-suite bathrooms and air conditioning while the deck areas offer plenty of comfortable places to sit and maybe even enjoy a relaxing massage. The dining area is spacious and serves the high-quality food and drink you would expect from an Emperor Divers holiday.
The first trip leaves on September 16th and will cruise from Bali, taking in the wonderful scenery of Moyo Island, Sumbawa and Sangean Volcano before finally reaching Komodo National Park.
The offer is valid on new bookings only and discount is not to be combined with group free places or any other discount or promotion.
Email reservations@emperordivers.com to confirm pricing and availability or speak personally to the Emperor Divers' reservation team to find out more.