Wakatobi Announces Reopening
Plan Your Ultimate Wakatobi Dive Vacation With These Insider Tips
After remaining closed for more than two years through the global Covid-19 pandemic, one of the world's most-loved dive resorts has announced plans to reopen on June 3, 2022. This news comes as Indonesia eliminates all quarantine requirements for inbound international travelers, and several airlines have now resumed their routes into Bali, which is the gateway to Wakatobi.
And while Wakatobi hasn't been welcoming guests these past two years, the staff has not remained idle. The staff have kept busy refreshing and upgrading the property and preparing for reopening. Wakatobi's 'sprucing up' efforts extended to many aspects of the resort and dive operation. All the dive boats have been updated; the property has seen a number of significant upgrades; the jetty has been widened and smoothed; and the airstrip received an upgrade under the supervision of a certified runway engineer. In more good news, Wakatobi founder Lorenz Mäder, reports that reefs are in prime condition, and a number of new dive sites have been added to the roster.
With bookings for 2022 and beyond filling up fast, now is the time to start planning your Wakatobi dive vacation. And while Wakatobi Resort is known as one of the world's top diving and snorkeling destinations, there are still some things about Wakatobi that are not that well known. Some of these perks and opportunities are revealed on arrival but having additional insights ahead of time might make that trip of a lifetime even more memorable. To maximize the Wakatobi experience, here are a dozen insider tips offered by the resort's staff.
COME BETWEEN THE HOLIDAYS. November and December are months where fewer people travel because it's a period between major holidays. Airfares may be lower at this time and these months offer great diving and snorkeling conditions at Wakatobi.
DO THE AFTERNOON DIVE. The dive center offers three boat dives a day. After two morning dives, some guests just want to relax after lunch and finish with a shore dive. This often means fewer divers on the afternoon trips. An afternoon dive is also a great option for people who want to sleep in or linger over breakfast and still get in two boat dives a day.
TAKE A FREE RIDE. You can see more of the dive site that's been called 'the world's best shore dive' by hopping aboard one of the resort's taxi boats, which will take you up-current for an easy drift dive along the House Reef ending right at the Jetty Bar.
MAKE NIGHT MAGIC ON THE REEF. Night diving is popular at Wakatobi, but you don't need tanks to get in on the action. Night snorkeling on the House Reef is equally spectacular, and it's available for all guests to experience.
THIS PLACE IS FOR THE BIRDS. In addition to the incredible diversity of marine life, Wakatobi also rewards nature lovers above the water. The island is rich in birdlife — including an endemic species! Just ask the front office to organize a Bird Watching session for you or other land tours around the island.
PLAY CASTAWAY — IN STYLE. Guests can channel their inner Robinson Caruso with a trip to nearby Sawa island, where they can watch the sunset on a deserted beach while enjoying a delicious aperitivo and hors d'oeuvres. Wakatobi's concierge team can make the arrangements in advance of your visit.
GET A LOT FOR A LITTLE MORE. Spectacular water views and private dive guides are some of the perks you'll get when you book one of Wakatobi's Villas. What many divers don't realize is that these premium accommodations are just a relatively modest up-charge from an Ocean Bungalow. If you enjoy having a private guide why not consider a Villa booking for a little more.
ASK AND YOU SHALL RECEIVE. Wakatobi is known for the mouth-watering spreads prepared by our culinary team. But guest options aren't limited to what's on the table. The chefs are happy to prepare your favorite dish on request, including special dietary options such as gluten-free, low fat, or low sodium.
ENJOY LUXURY WITH A PURPOSE. Through sharing the benefits of sustainable dive tourism with the surrounding villages over the past two decades, the people of these local communities have come to see the value of the reefs in a different light, as a source of opportunity and connection. Through their experiences and pride, they have joined efforts to keep them pristine.
REFRESH YOURSELF ON THE HOUSE. Divers who have been out of the water too long and don't want to jump right in won't need to rehash their skills drills before coming to Wakatobi. They can take a refresher course right on our beautiful House Reef.
RUNWAY-TO-REEF-SERVICE. Did you know that Wakatobi provides a private guest flight from Bali to our own runway on Tomia Island? Our guest flights cut travel time from Bali to our remote island paradise to just 2.5 hours. This eliminates multiple air, land, and sea transfers, and you skip the crowds and long lines. Our guests also enjoy VIP lounge service at Denpasar airport, where they can relax with a full breakfast and a range of amenities before boarding the flight.
SAIL INTO SUMMERTIME. The months of June, July, and August are known for ocean breezes and slightly cooler temperatures. These are also the months where we offer kite surfing, which is something many guests are delighted to see and eager to try.
These are just a sampling of the special moments that await you at Wakatobi. Their team is known for outstanding service so don't be shy about asking for something special no matter how big or small the request. If it is a special occasion trip — birthday, anniversary, honeymoon, graduation, or retirement ­– let them know, they will make your visit extra special.
For more visit the Wakatobi website.
DAN and Indonesia Ministry of Tourism advance commitment to Safe Diving
Divers Alert Network and the Indonesia Ministry of Tourism are moving forward with their commitment to promoting dive safety in Indonesia. DAN President and CEO Bill Ziefle and COO Panchabi Vaithiyanathan met with Indonesia Minister of Tourism Dr. Sandiaga Uno on September 1 to further the two organizations' Partnership to Promote Diving Safety.
The meeting took place in Jakarta amid the opening of Deep and Extreme Indonesia, Asia's largest outdoor adventure, diving, and marine tourism show, and followed the signing of a memorandum of understanding earlier this year in which the organizations committed to working together to promote safe diving.
In the months ahead, DAN's Indonesia team, led by Ronny Hertiadhi and Bayu Wardoyo, will be undertaking various initiatives including raising awareness for the new DAN Emergency Hotline in Indonesia (which is available in Bahasa Indonesia and English), training physicians through DAN's Academies of Dive Medicine, conducting inspections and providing support for recompression chambers, training chamber operators, disseminating safety resources for divers (new and experienced), and supporting dive professionals and operators with free safety consultations, safety seminars, and risk mitigation measures.
"We are so pleased to be working with Minister Uno and his colleagues on this bold initiative," Ziefle said. "Their enthusiasm — and the enthusiasm of the attendees at the DEEP show — was inspiring. The ministry has embraced the importance of safety in promoting Indonesia as a great place to dive, and we are excited to work alongside them to implement meaningful programs and strategies."
While the effort is ongoing, the next major milestone in the collaboration will take place on September 13, when DAN Vice President, Risk Mitigation, Francois Burman and DAN Vice President, Medical Services, Matías Nochetto will travel to Indonesia to present a series of lectures and safety presentations to dive operators and medical professionals around the country.
Join the DAN community or learn more at DAN.org.
Save on NEW Emperor Harmoni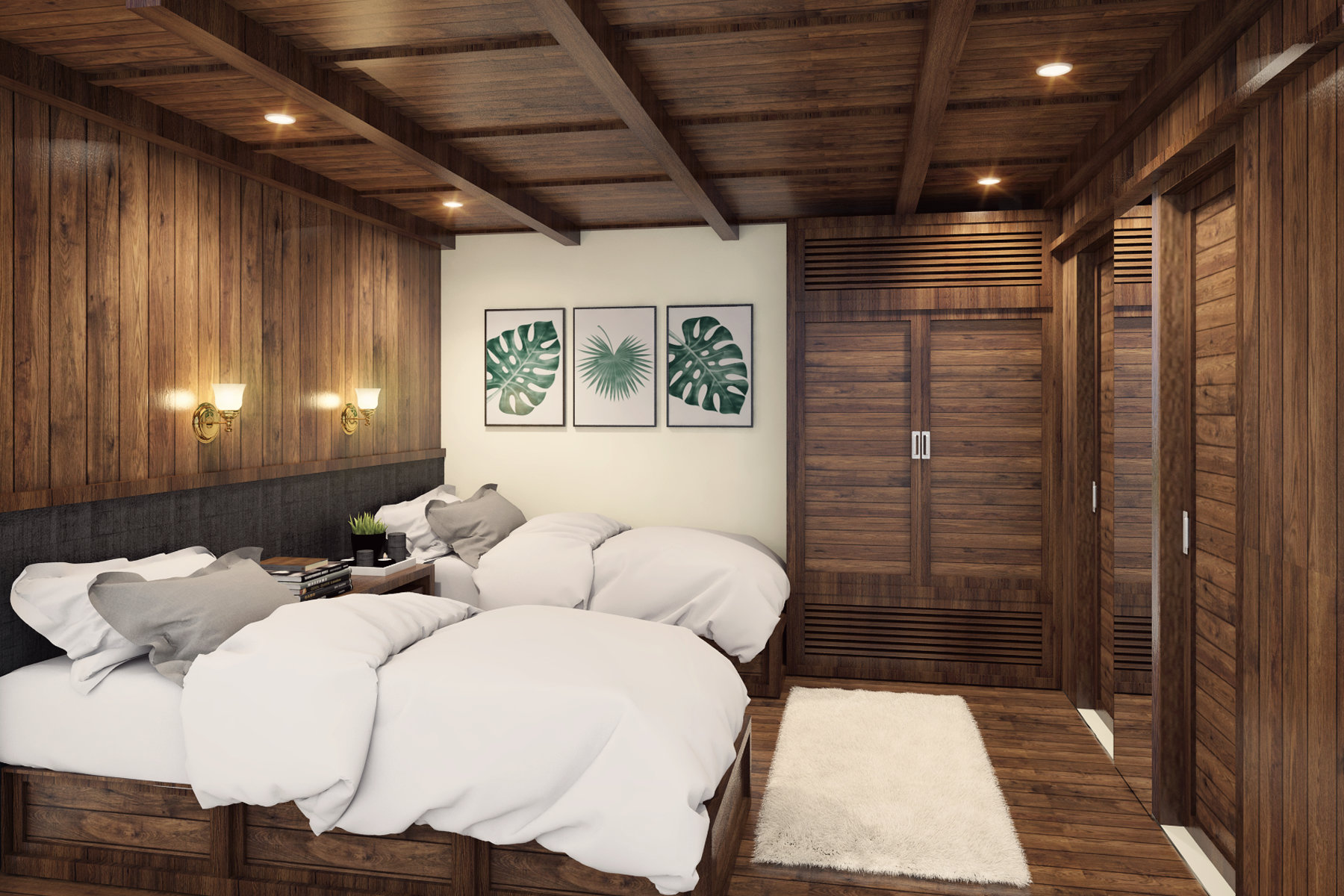 The launch of Emperor Harmoni – Emperor Divers' brand-new liveaboard in Indonesia – is just a few weeks away with the finishing touches currently taking place. And, to welcome her to their fleet, Emperor have put together an offer as magnificent as the boat herself.
Anyone booking a trip on Harmoni for 2022 or 2023 will receive a 25% discount if they book and confirm before October 1st 2022.
That means the first guests on board can not only explore and dive the Indonesian waters in the finest of style but do so at an incredible price. And sailing on Harmoni really is fine.
She is a 24-berth, traditional Indonesian phinisi-style vessel which has been bespoke made using a combination of Emperor's vast experience of liveaboards and the expertise of legendary Indonesian boat builder Pak Haji.
Constructed almost entirely by hand using Sulawesi ironwood, Harmoni has been designed specifically to offer the finest diving experiences possible in spacious surroundings of the very highest standard.
The beautifully-finished cabins all have en-suite bathrooms and air conditioning while the deck areas offer plenty of comfortable places to sit and maybe even enjoy a relaxing massage. The dining area is spacious and serves the high-quality food and drink you would expect from an Emperor Divers holiday.
The first trip leaves on September 16th and will cruise from Bali, taking in the wonderful scenery of Moyo Island, Sumbawa and Sangean Volcano before finally reaching Komodo National Park.
The offer is valid on new bookings only and discount is not to be combined with group free places or any other discount or promotion.
Email reservations@emperordivers.com to confirm pricing and availability or speak personally to the Emperor Divers' reservation team to find out more.