An update from Bunaken Oasis Dive Resort…
The team from 'Indonesia's Leading Dive Resort' let us know what they've been doing during lockdown:
On Friday March 20th 2020, we waved goodbye to the last guests to leave us before Covid-related travel restrictions were introduced the following day. We suspected that global tourism would be effectively shut down for the rest of that year, but here we are over twelve months later, with no certainty as to when we can welcome our first international clients back to Bunaken.
We have not, however, been idle.
Our primary concern was for our staff. Having over 80 staff on contract, together with no revenue, gave us a dilemma. We immediately told all our employees that no one would be losing their job. To achieve this, we put everyone except senior managers on 50% salary in return for their working 50% of their contracted days. But with no guests and 40 employees present at any one time, how would they fill their days?
Easily.
Having been voted 'Indonesia's Leading Dive Resort' by the World Travel Awards for the last three years, we knew we couldn't simply close our doors and wait for the world to return to normal. We're a jungle-based, coastal resort, and what we know for sure is that sea air and jungle encroachment (however good it smells and pretty it looks!) are no friends of ours. For the last year there's been constant activity: painting, deep-cleaning, polishing, trimming, pruning, overhauling, servicing – so that when we're ready to open, every aspect of the resort is in first-class condition
In addition to maintenance and refurbishment work, and with our new General Managers Ed Regeer and Shu Ming Chueng leading the way, we embarked on a comprehensive schedule of projects to improve and upgrade the infrastructure of the resort: re-roofing cottages, rebuilding walkways and bridges, reinforcing the jetty, refurbishing our dive boats, enlarging our organic garden, and rebuilding perimeter fencing.
As well as improving the resort and keeping our staff employed, this has also provided benefits to the local economy; we regularly employ additional craftsmen on a week-by-week basis, and nearly all raw materials are bought in Bunaken or nearby Manado.
But there are other ways that the resort has continued to support the island and the local community: because we make our own fresh water (the only fresh water on Bunaken), we supply it to the local villagers, and we also provide electricity and fresh water to the nearby Balai ranger station. We have devoted labour and materials to assist the repair and ongoing maintenance of the main arterial road (albeit it's a motorcycle path, as there aren't any cars on Bunaken!) that links the three major villages on the island, and we have expanded our mangrove planting programme.
We also continue to provide emergency medical evacuation to the mainland for anyone who needs it, and our Emergency First Responders are occasionally called upon to administer first aid to islanders who have been involved in motorcycle accidents in the vicinity of the resort.
Finally, and like any other diving resort anywhere in the world, we are fighting a continuous battle against the garbage which so thoughtlessly ends up in the ocean, and which then sometimes washes up on our doorstep. As well as cleaning up our own beach and mangroves, we assist other resorts in cleaning up theirs, and we contribute regularly to the brilliant efforts of Trash Heroes Bunaken.
While we may not have had any guests for the last year, we've certainly been extremely busy, and this means that Bunaken Oasis Dive Resort will be in fantastic shape to welcome new and returning guests as soon as restrictions are lifted, and international travel begins to return to something like normal.
We're operating an extremely flexible reservations scheme, with currently only 10%deposit. For more information, please visit www.bunakenoasis.com or contact info@bunakenoasis.com.
On behalf of the owners and managers of Bunaken Oasis, we'd like to say a huge thank you to those guests who had booked with us but have had to rearrange their holiday plans because of the pandemic. Given the ongoing uncertainty, we're happy to reschedule your dates as needed, and we look forward to offering you the warmest Bunaken welcome just as soon as we're able to!
DAN and Indonesia Ministry of Tourism advance commitment to Safe Diving
Divers Alert Network and the Indonesia Ministry of Tourism are moving forward with their commitment to promoting dive safety in Indonesia. DAN President and CEO Bill Ziefle and COO Panchabi Vaithiyanathan met with Indonesia Minister of Tourism Dr. Sandiaga Uno on September 1 to further the two organizations' Partnership to Promote Diving Safety.
The meeting took place in Jakarta amid the opening of Deep and Extreme Indonesia, Asia's largest outdoor adventure, diving, and marine tourism show, and followed the signing of a memorandum of understanding earlier this year in which the organizations committed to working together to promote safe diving.
In the months ahead, DAN's Indonesia team, led by Ronny Hertiadhi and Bayu Wardoyo, will be undertaking various initiatives including raising awareness for the new DAN Emergency Hotline in Indonesia (which is available in Bahasa Indonesia and English), training physicians through DAN's Academies of Dive Medicine, conducting inspections and providing support for recompression chambers, training chamber operators, disseminating safety resources for divers (new and experienced), and supporting dive professionals and operators with free safety consultations, safety seminars, and risk mitigation measures.
"We are so pleased to be working with Minister Uno and his colleagues on this bold initiative," Ziefle said. "Their enthusiasm — and the enthusiasm of the attendees at the DEEP show — was inspiring. The ministry has embraced the importance of safety in promoting Indonesia as a great place to dive, and we are excited to work alongside them to implement meaningful programs and strategies."
While the effort is ongoing, the next major milestone in the collaboration will take place on September 13, when DAN Vice President, Risk Mitigation, Francois Burman and DAN Vice President, Medical Services, Matías Nochetto will travel to Indonesia to present a series of lectures and safety presentations to dive operators and medical professionals around the country.
Join the DAN community or learn more at DAN.org.
Save on NEW Emperor Harmoni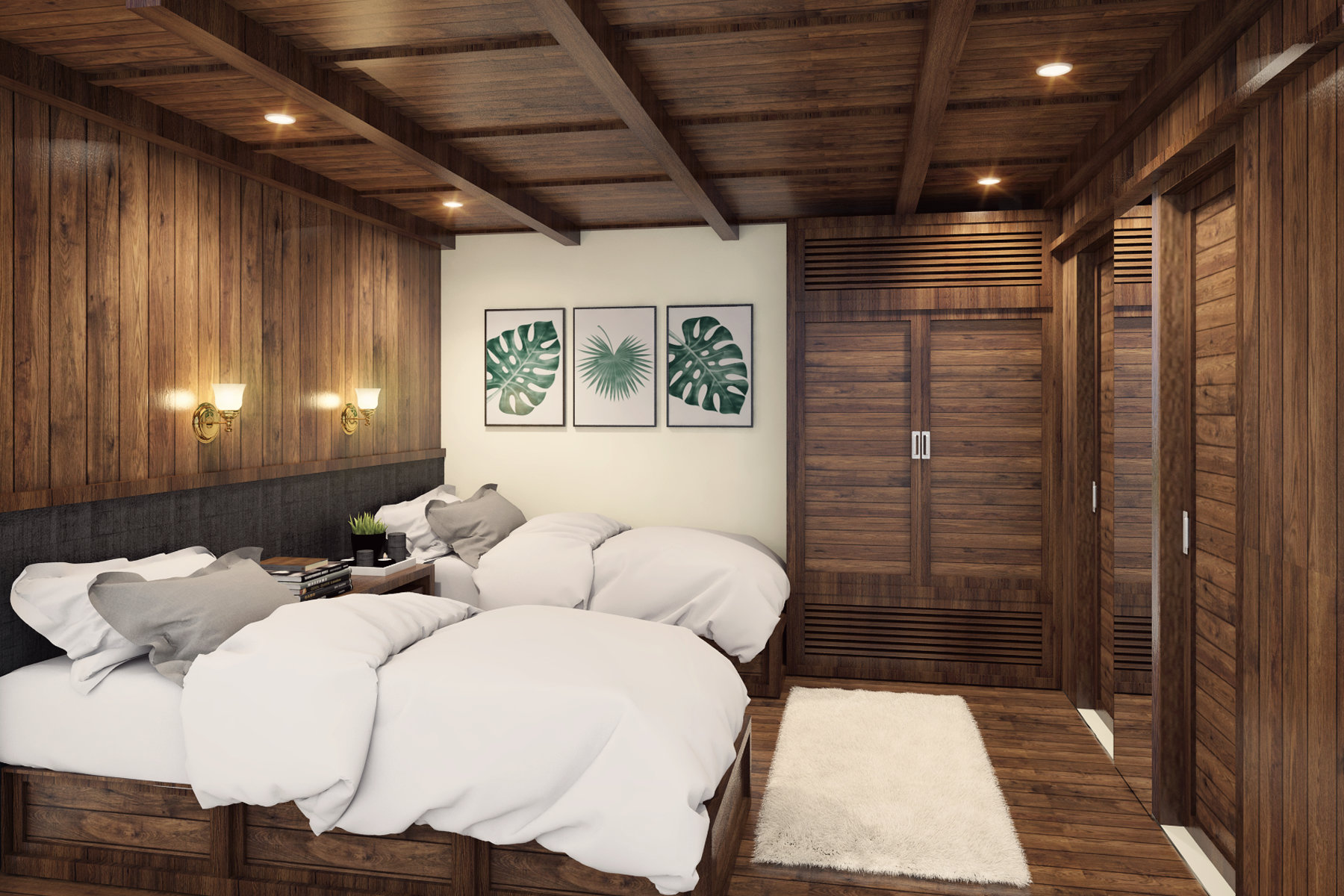 The launch of Emperor Harmoni – Emperor Divers' brand-new liveaboard in Indonesia – is just a few weeks away with the finishing touches currently taking place. And, to welcome her to their fleet, Emperor have put together an offer as magnificent as the boat herself.
Anyone booking a trip on Harmoni for 2022 or 2023 will receive a 25% discount if they book and confirm before October 1st 2022.
That means the first guests on board can not only explore and dive the Indonesian waters in the finest of style but do so at an incredible price. And sailing on Harmoni really is fine.
She is a 24-berth, traditional Indonesian phinisi-style vessel which has been bespoke made using a combination of Emperor's vast experience of liveaboards and the expertise of legendary Indonesian boat builder Pak Haji.
Constructed almost entirely by hand using Sulawesi ironwood, Harmoni has been designed specifically to offer the finest diving experiences possible in spacious surroundings of the very highest standard.
The beautifully-finished cabins all have en-suite bathrooms and air conditioning while the deck areas offer plenty of comfortable places to sit and maybe even enjoy a relaxing massage. The dining area is spacious and serves the high-quality food and drink you would expect from an Emperor Divers holiday.
The first trip leaves on September 16th and will cruise from Bali, taking in the wonderful scenery of Moyo Island, Sumbawa and Sangean Volcano before finally reaching Komodo National Park.
The offer is valid on new bookings only and discount is not to be combined with group free places or any other discount or promotion.
Email reservations@emperordivers.com to confirm pricing and availability or speak personally to the Emperor Divers' reservation team to find out more.