110 PADI Mermaid Divers and Atlantis Sanya Resort earn Guinness World Record
On April 28, 2021, the Atlantis Sanya Resort in China completed the challenge of the Guinness World Records™ title of "The Largest Underwater Mermaid Show".
Sanya Atlantis joined together with PADI®, the world's leading diver organisation, and with the combined efforts of 110 PADI Mermaid Divers and safety officers recruited from all over China, they completed the unprecedented challenge.
110 PADI Mermaid Divers were invited to gather, bringing an unparalleled beauty to the world. 90% of the mermaid performers were PADI Mermaid Instructors, and dozens of PADI professional safety officers escorted the underwater performers. Professional medical and rescue teams were also on standby.
The Sanya Atlantis and the PADI China teams completed the planning, execution and logistical support in the months leading up to the show. After intensive underwater training, joint rehearsals and exercises, and constant adjustments and corrections (from the director to the actors, security officers, camera team and logistics), everyone was ready. All involved displayed the most professional ability and attitude.
The challenge was held in the most distinctive area of ​​Atlantis in Sanya – Ambassador Lagoon. The transparent acrylic viewing curtain wall is 16.5 meters long, 8.3 meters high, and 0.65 meters thick. It contains 13,500 tons of sea water – and, on April 28, 110 mermaids. Performers needed to enter the water at the same time and successfully complete the challenge of the Guinness World Records™ title of "The Largest Underwater Mermaid Show".
On the morning of April 28, all the participants had completed preparations. Ms. Wu Xiaohong, the first Chinese certification officer of the Guinness World Records™, read out the challenge rules, and under the witness of everyone, the challenge began at 9:30am. The changing formation, beautiful posture, and shocking performance created an atmosphere of amazement.
At the end of the performance, Xiaohong announced the challenge result: "Atlantis Sanya successfully challenged the title of 'The Largest Underwater Mermaid Show' in the Guinness World Records™!"
The PADI Mermaid program, which was introduced in late 2020, is designed to provide water-enthusiasts an additional outlet for exploring their underwater passion. Today, there are more than 600 PADI Mermaid Instructors and 50+ PADI Mermaid Centers in China.
"Mermaid, in its root-grass form, has been around for very long, but it was not until recently (3-5 years ago) that it started to become more systemized. It took off in China like wild fire," says Yan Lou, president of PADI China. "Within four short months after the official release of the new PADI Mermaid program in China, mermaid now accounts for 30% of local PADI certifications in China."
For more information on how becoming a PADI Mermaid Diver, contact your local PADI Dive Center or Resort.
Save on NEW Emperor Harmoni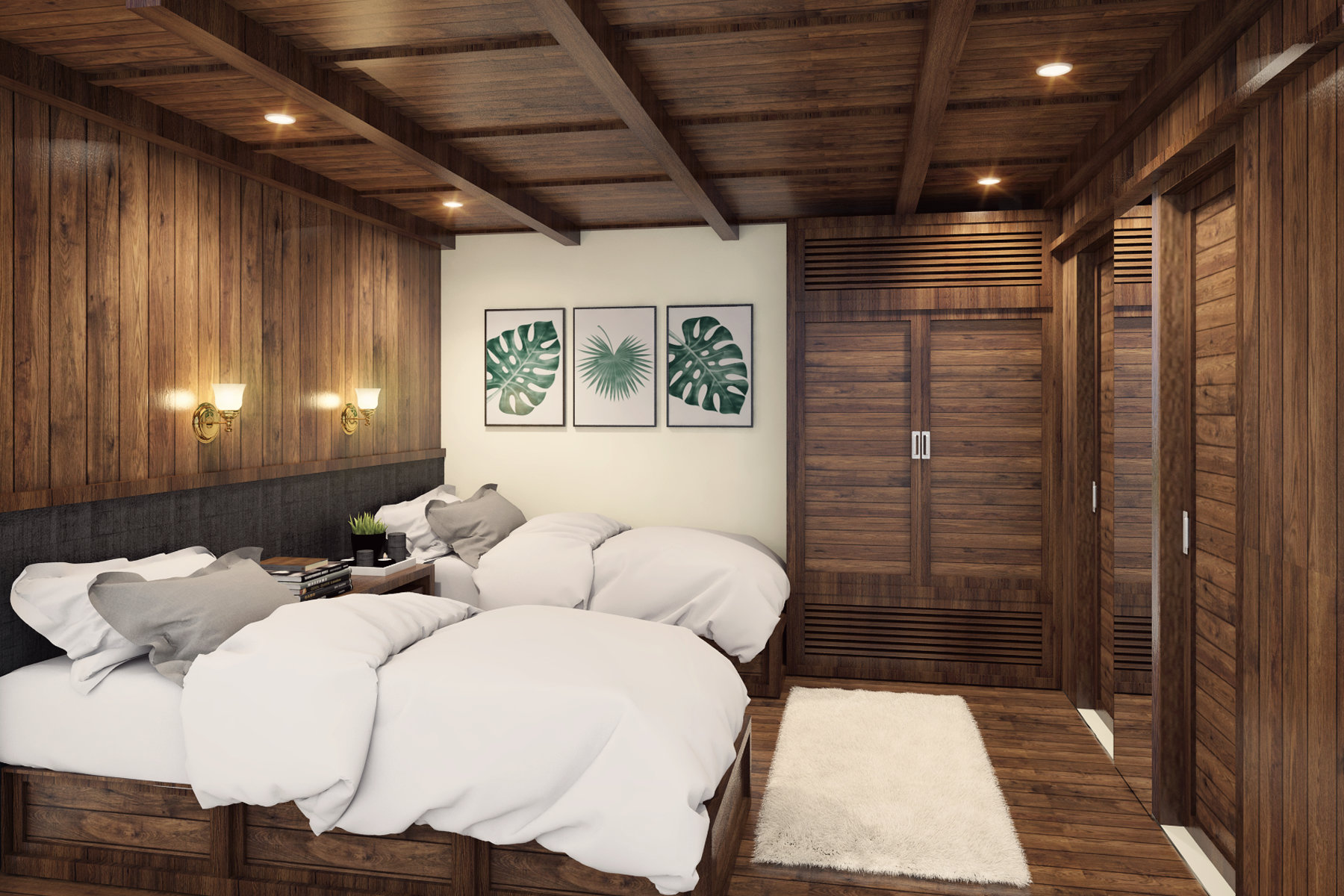 The launch of Emperor Harmoni – Emperor Divers' brand-new liveaboard in Indonesia – is just a few weeks away with the finishing touches currently taking place. And, to welcome her to their fleet, Emperor have put together an offer as magnificent as the boat herself.
Anyone booking a trip on Harmoni for 2022 or 2023 will receive a 25% discount if they book and confirm before October 1st 2022.
That means the first guests on board can not only explore and dive the Indonesian waters in the finest of style but do so at an incredible price. And sailing on Harmoni really is fine.
She is a 24-berth, traditional Indonesian phinisi-style vessel which has been bespoke made using a combination of Emperor's vast experience of liveaboards and the expertise of legendary Indonesian boat builder Pak Haji.
Constructed almost entirely by hand using Sulawesi ironwood, Harmoni has been designed specifically to offer the finest diving experiences possible in spacious surroundings of the very highest standard.
The beautifully-finished cabins all have en-suite bathrooms and air conditioning while the deck areas offer plenty of comfortable places to sit and maybe even enjoy a relaxing massage. The dining area is spacious and serves the high-quality food and drink you would expect from an Emperor Divers holiday.
The first trip leaves on September 16th and will cruise from Bali, taking in the wonderful scenery of Moyo Island, Sumbawa and Sangean Volcano before finally reaching Komodo National Park.
The offer is valid on new bookings only and discount is not to be combined with group free places or any other discount or promotion.
Email reservations@emperordivers.com to confirm pricing and availability or speak personally to the Emperor Divers' reservation team to find out more.
Reef-World launches Green Fins Japan!
The Reef-World Foundation, the Onna Village Diving Association, the local government, and Oceana are delighted to announce that Japan is now the 14th country globally to implement the Green Fins initiative – a UN Environment Programme initiative. Onna Village in Okinawa is the first Japanese tourist destination to adopt Green Fins environmental standards to reduce the threats associated with diving and snorkelling on the marine environment.
Green Fins is piloted in Onna Village, Okinawa prefecture, an area renowned for its marine sports and has been working to protect its reefs for many years. Green Fins is implemented as part of the national Sustainable Development Goals project, which aims to manage and illustrate to the local industry how sustainable tourism can play a role in reef conservation. The economic benefits of the reefs benefit not only the fisheries industry but also the tourism industry as it has rocketed in recent decades.
If the project is successful – proving the value of sustainable tourism – the model has the potential to be escalated to a national level. A wide rollout would allow Reef-World to focus on uptake and expansion into other marine tourism and biodiversity hotspots across Japan. Green Fins implementation in Japan would provide practical solutions to many of the common problems faced in the area. It would also help to promote high standards for diving in the country. Improving the quality of the diving industry through Green Fins would demonstrate the added value of Onna Village's tourism product. This, in turn, will encourage tourists to spend more time and money diving in the region.
Following a week of training by Reef-World (23 to 28 May 2022), Japan now has a national Green Fins team comprised of four fully certified Green Fins Assessors and two Green Fins Coordinators from Oceana and the local government. They will be responsible for recruiting, assessing, training and certifying dive and snorkel operators to become Green Fins members in the country. This involves providing training about the ecology and threats to coral reefs, simple and local everyday solutions to these threats and Green Fins' environmental standards to dive and snorkel operators. Green Fins membership will help marine tourism operators improve their sustainability and prove they are working hard to follow environmental best practices as a way of attracting eco-minded tourists.
James Harvey, Director at The Reef-World Foundation, said: "We are really excited to finally introduce Green Fins in Japan. We have been planning this for almost three years, but the travel restrictions related to the pandemic hindered progress. The diving industry in Okinawa and the marine life upon which it has been built is so unique, it must be preserved for generations to come. The Okinawa diving community is very passionate about protecting their marine environment, and Green Fins has given them an opportunity to collectively work to reduce their environmental impact and pursue exemplary environmental standards."
Diving and snorkelling related damage to sensitive marine ecosystems, including coral reefs, is becoming an increasingly significant issue. This damage makes them less likely to survive other local and wider stressors, such as overfishing or plastic debris and the effects of climate change. Based on robust individual assessments, the Green Fins initiative helps identify and mitigate these risks by providing environmental consultation and support to dive and snorkel operators. Through Green Fins implementation in Japan, Reef-World aims to reduce negative environmental impacts in the region by reaching 10 marine tourism operators, training 50 dive guides and raising awareness of sustainability best practices among 10,000 tourists in the first year.
Yuta Kawamoto, CEO of Oceana, said: "Green Fins will help to unify all the conservation efforts in Okinawa by applying the guidelines in many areas and raising tourists awareness. We hope this will increase the sustainable value in the diving industry and in turn increase the diving standards in the country."
Green Fins is a UN Environment Programme initiative, internationally coordinated by The Reef-World Foundation, which aims to protect and conserve coral reefs through environmentally friendly guidelines to promote a sustainable diving and snorkelling tourism industry. Green Fins provides the only internationally recognised environmental standards for the diving and snorkelling industry and has a robust assessment system to measure compliance.
To date, four dive operators in Onna Village have joined the global network of 600+ trained and assessed Green Fins members. These are: Benthos Divers, Okinawa Diving Center, Arch Angel and Pink Marlin Club. There has also been significant interest from other operators, even those that are not located in Onna Village, for Green Fins training and assessment.
Suika Tsumita from Oceana said: "Green Fins serve as an important tool for local diving communities to move towards a more sustainable use of their dive sites; so that they can maintain their scenic beauty and biological richness to provide livelihoods for many generations to come."
For more information, please visit www.reef-world.org or www.greenfins.net/countries/japan. Dive and snorkel operators interested in signing up for Green Fins can find the membership application form at: www.greenfins.net/how-to-join.
Dive and snorkel operators in Japan interested in signing up to be Green Fins members can contact the Green Fins Japan team at japan@greenfins.net.