Diving with… Martin Steiner, Murex Dive Resort, Bangka, Indonesia
In this ongoing series, we speak to the people who run dive centres, resorts and liveaboards from around the world about their businesses and the diving they have to offer…
---
What is your name?
Martin Steiner. I'm from Austria.
What is the name of your business?
Murex Bangka Dive Center
What is your role within the business?
I am the manager of the dive center.
How long has the business operated for?
Murex Bangka has been operating since 2002.
How long have you dived for, and what qualification are you?
After snorkelling since I was a kid, I started diving in 2004 in Australia. Now I am a PADI MSDT with about 6250 dives.
What is your favorite type of diving?
I really love diving at pinnacles and drift diving.
If you could tell people one thing about your business (or maybe more!) to make them want to visit you what would it be?
We are one of the few places that really have this Robinson Crusoe Island feeling. No other guest than our resort guests and everything is surrounded by jungle. So just to be there is amazing. The second thing is that we have a mix of spectacular soft corals and dive sites for critters. The variety of different dive sites we offer is great.
Murex has two more dive centers, in Lembeh and Manado (Bunaken) which belong together and with a "Passport to Paradise" divers can see three complete different locations in one holiday. The transfer to Lembeh  or Manado can be done by boat with two dives on the way. This way guests don't lose a day for travelling overland and don't waste time by repeating the check in procedures and paperwork in another location.
What is your favorite dive in your location and why?
It is the pinnacle Sahaung. The top of the dive site pops out of the ocean and it is spectacular. Sahaung is full with soft corals and fish life. There are sleeping White Tipped Reef sharks, soft coral walls and gorgonian with Pygmy Seahorses as well.
What types of diving are available in your location?
Pinnacle diving
Macro dive sites
Sloping reefs with corals and mix of corals and macro
One unique dive site with a hot underwater spring, we also have some small walls.
What do you find most rewarding about your current role?
The possibility to dive regularly, as well the chance to live and work on an untouched island with jungle, no cars and a fresh breeze.
What is your favorite underwater creature?
Dugong, the Ambon scorpionfish, and every kind of frogfish. For sure the flamboyant cuttlefish as well.
Are there any exciting changes / developments coming up in the near future?
Yes, we are recently installed solar panels and renewed the bungalows as well as some other constructions.
Recently we became the first resort that can offer the Coral Diver course from Ocean Gardener. During this course people divers can learn more about hard & soft coral species but also how to farm them and make sure they survive.
As a center what is the biggest problem you face at the moment?
Fresh water is hard to come by on the island, especially close to the resort. We need to get the water from a well on the other side of the island. There we fill big holding tanks on a boat that are being transported to a place behind the resort. From there it is pumped into the big holding tanks on the hill from which it is distributed to all the rooms in our resort. It is a very labour intensive process but needed to offer our guests fresh water showers.
Is your center involved in any environmental work?
We run a project called the Bangka Conservation Fund. This is being used for all different kind of project but started when we fought against illegal mining, which was and is a issue in Bangka. A Chinese mining company has been trying to operate an iron ore mine on the island. We have won all legal cases and the threat is gone for now but you never know what they will try again.
There are some project with the villages to protect the reefs and we are outsourcing some of our work to give them some jobs and a better future.
How do you see the SCUBA / Freediving / snorkeling industry overall? What changes would you make?
The scuba diving/freediving and snorkelling are done in the most cases in a good way. There are many limitations in terms of numbers where it is necessary. Changes need to be done inside the countries. National park fees are many times not used like they are supposed to. For the industry in overall there need to be international standards. As well there is the urge to work with nature and not against it (trash, climate).
What would you say to our visitors to promote the diving you have to offer?
There are very colourful soft corals and a huge variety of diving. Nice temperatures , critters, a hot spring under water. With Lembeh too you have amazing critter diving and Bunaken with it turtles and walls can be done within a daytrip.
Where can our visitors find out more about your business?
DAN and Indonesia Ministry of Tourism advance commitment to Safe Diving
Divers Alert Network and the Indonesia Ministry of Tourism are moving forward with their commitment to promoting dive safety in Indonesia. DAN President and CEO Bill Ziefle and COO Panchabi Vaithiyanathan met with Indonesia Minister of Tourism Dr. Sandiaga Uno on September 1 to further the two organizations' Partnership to Promote Diving Safety.
The meeting took place in Jakarta amid the opening of Deep and Extreme Indonesia, Asia's largest outdoor adventure, diving, and marine tourism show, and followed the signing of a memorandum of understanding earlier this year in which the organizations committed to working together to promote safe diving.
In the months ahead, DAN's Indonesia team, led by Ronny Hertiadhi and Bayu Wardoyo, will be undertaking various initiatives including raising awareness for the new DAN Emergency Hotline in Indonesia (which is available in Bahasa Indonesia and English), training physicians through DAN's Academies of Dive Medicine, conducting inspections and providing support for recompression chambers, training chamber operators, disseminating safety resources for divers (new and experienced), and supporting dive professionals and operators with free safety consultations, safety seminars, and risk mitigation measures.
"We are so pleased to be working with Minister Uno and his colleagues on this bold initiative," Ziefle said. "Their enthusiasm — and the enthusiasm of the attendees at the DEEP show — was inspiring. The ministry has embraced the importance of safety in promoting Indonesia as a great place to dive, and we are excited to work alongside them to implement meaningful programs and strategies."
While the effort is ongoing, the next major milestone in the collaboration will take place on September 13, when DAN Vice President, Risk Mitigation, Francois Burman and DAN Vice President, Medical Services, Matías Nochetto will travel to Indonesia to present a series of lectures and safety presentations to dive operators and medical professionals around the country.
Join the DAN community or learn more at DAN.org.
Save on NEW Emperor Harmoni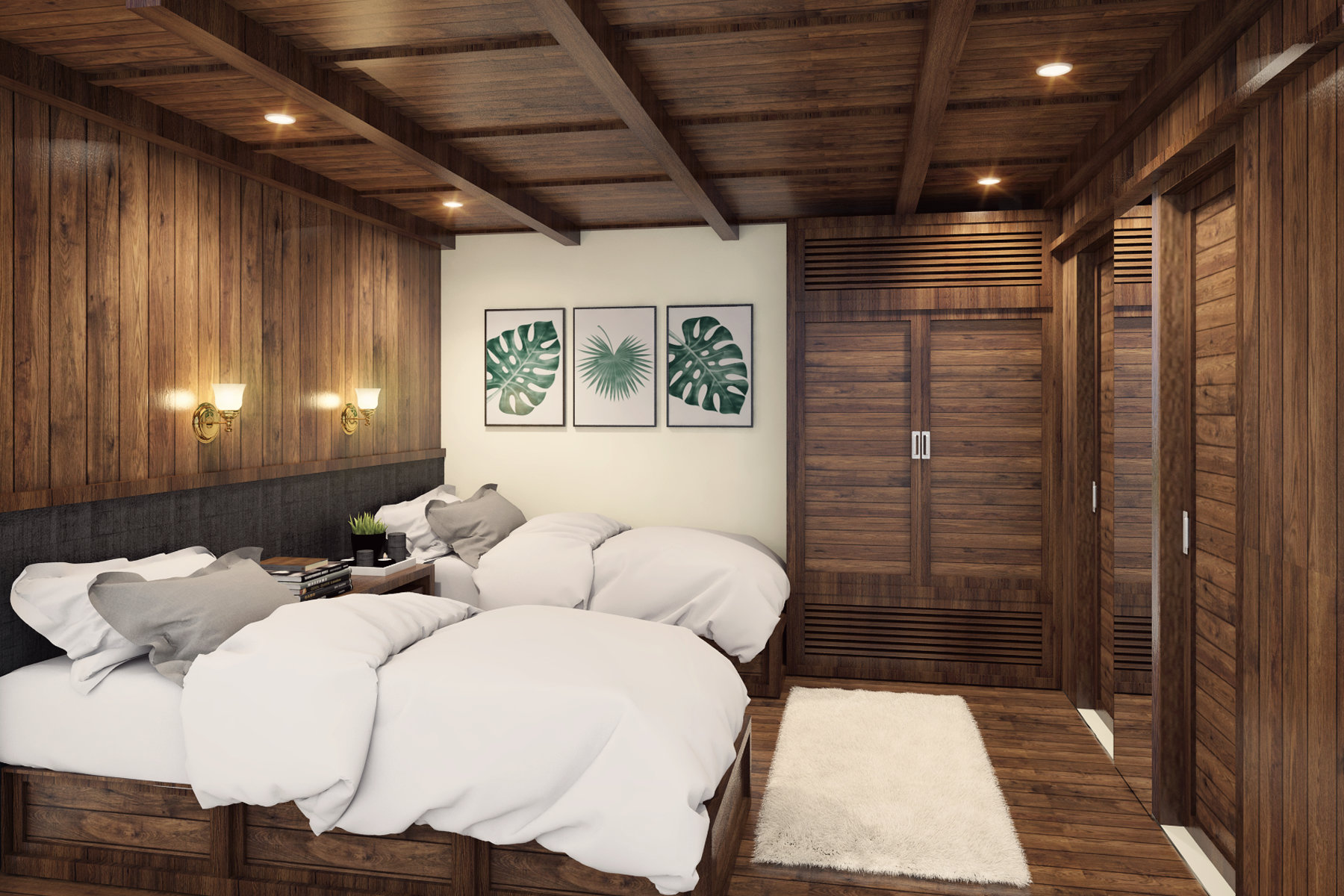 The launch of Emperor Harmoni – Emperor Divers' brand-new liveaboard in Indonesia – is just a few weeks away with the finishing touches currently taking place. And, to welcome her to their fleet, Emperor have put together an offer as magnificent as the boat herself.
Anyone booking a trip on Harmoni for 2022 or 2023 will receive a 25% discount if they book and confirm before October 1st 2022.
That means the first guests on board can not only explore and dive the Indonesian waters in the finest of style but do so at an incredible price. And sailing on Harmoni really is fine.
She is a 24-berth, traditional Indonesian phinisi-style vessel which has been bespoke made using a combination of Emperor's vast experience of liveaboards and the expertise of legendary Indonesian boat builder Pak Haji.
Constructed almost entirely by hand using Sulawesi ironwood, Harmoni has been designed specifically to offer the finest diving experiences possible in spacious surroundings of the very highest standard.
The beautifully-finished cabins all have en-suite bathrooms and air conditioning while the deck areas offer plenty of comfortable places to sit and maybe even enjoy a relaxing massage. The dining area is spacious and serves the high-quality food and drink you would expect from an Emperor Divers holiday.
The first trip leaves on September 16th and will cruise from Bali, taking in the wonderful scenery of Moyo Island, Sumbawa and Sangean Volcano before finally reaching Komodo National Park.
The offer is valid on new bookings only and discount is not to be combined with group free places or any other discount or promotion.
Email reservations@emperordivers.com to confirm pricing and availability or speak personally to the Emperor Divers' reservation team to find out more.