Diving with…Simone Gerritsen, Thalassa Dive Resorts, North Sulawesi, Indonesia
In this ongoing series, we speak to the people who run dive centres, resorts and liveaboards from around the world about their businesses and the diving they have to offer…
---
What is your name?
Simone Gerritsen
What is the name of your business?
Thalassa Dive Resorts Indonesia
What is your role within the business?
I'm the founder and managing owner.
Over the years I became a bit of a mother figure to my team, since no-one can stop calling me ibu ("mother" in Indonesian).
How long has the business operated for?
In 1997 Thalassa started as a dive center embedded within a hotel in North Sulawesi, but in 2013 I got the chance to take over an old resort near Manado. IA couple of years ago, we opened a second resort on the island of Lembeh, which we are super proud of. So in short, Thalassa exists about 8 years in its current incarnation as a dive resort.
How long have you dived for, and what qualification are you?
I did my first dive in 1978 which was quite unusual, because it was exclusively a boys' club in those days. Being a PADI Course Director, I love to teach diving — especially to the less privileged local kids who want to become dive guides.
What is your favorite type of diving?
Just being in the water and teaching my class of dive guide students. Their ability to be neutrally buoyant is impressive from the get-go, and seeing them grow in their role as guides and divers pleases me no end.
If you could tell people one thing about your business (or maybe more!) to make them want to visit you what would it be?
North Sulawesi is not really on the radar compared to the more famous travel destinations, so this part of Indonesia is relatively off the beaten track — ideal for travelers who want to get away from it all and experience something different. You will find the Manadonese to be incredibly friendly and genuinely interested in foreigners, to the point of being very shy but delighted to get your attention!
We invest heavily in the local population: ten years ago, we built a junior + senior high school in a nearby village, and we keep the school in operation thanks to generous donations of guests, friends and family, all through a foundation that we set up. The school offers village kids the opportunity to pursue a career in the (diving) tourism industry, and many of our staff are alumni from the school.
What is your favorite dive in your location and why?
I love the yellow elephant ear sponges in our Manado house reef, because it looks like such an alien landscape. Another favorite of mine is called the Secret Garden, an old reef that's in pristine condition.
What types of diving are available in your location?
You can do wall dives with an abundance of turtles hanging out among the corals, you can do muck diving, there are sloping sands with spots of coral life, and the pinnacle dive in Bangka is also quite a favorite. We have an interesting shipwreck in front of our Manado house reef and at our Lembeh house reef you can find an old fishing net that's overgrown with corals.
What do you find most rewarding about your current role?
Seeing our guests having a great time, and hearing the excitement in their voices after a dive. It never gets old and is a constant reminder of why I chose to become a diver in the first place.
What is your favorite underwater creature?
I'd have to say that the humble sea cucumber is definitely a favorite of mine because they're such bizarre creatures. Some of their feeding habits tend to be a bit unsettling, but they mean really well…
Are there any exciting changes / developments coming up in the near future?
After the long road getting Thalassa Lembeh up and running, I got some room to think about new plans for our resort in Manado, and this resulted in a plan to overhaul our main lounge and restaurant. Next to a lick of fresh paint and a new lighting scheme, we also removed the banisters separating the lounge from the "outside", so that guests now have a nice view over the swimming pool and the ocean beyond. It really opened up the place and means that our guests have a veritable "garden" to relax in.
As a center what is the biggest problem you face at the moment?
As in many other parts of the world, floating waste is definitely an issue. We encourage our guests to pitch in and pick up whatever doesn't belong on the ocean floor, as do all our guides and students of our school — all the little bits help. The problem is that there's just not enough education on this subject, so with our community initiatives we want to combat this issue as much as we can.
Is your center involved in any environmental work?
Absolutely. I try to tackle problems by the root and educate my students about the environment, teaching them about the Atlantic/Pacific garbage patches and organize frequent beach cleanups with them. At the resort, we ask our guests to reuse their towels, we don't use insecticides on our flora and we grow herbs in our spice garden. Upon arrival, our guests will receive a reusable water bottle which they can take home.
How do you see the SCUBA / Freediving / snorkeling industry overall? What changes would you make?
Over the past 40 years, the market has changed from an elitist hobby to something you do in addition to other hobbies and sports. Convenience has become a priority for people, with many guests diving only once or twice a year, instead of every weekend. Accessibility to some of the most fantastic dive areas in the world has increased significantly, which is how companies such as Thalassa are able to make their living — people come from all over the world to dive here.
If I could change anything, then I would love to see a higher luggage allowance on airlines, and more international connections.
What would you say to our visitors to promote the diving you have to offer?
As part of the Coral Triangle, diving in North Sulawesi is quite special. The marine life here shows enormous variety and if you like turtles, the Bunaken National Marine Park is full of them!
Over on the east coast of North Sulawesi, our new resort on Lembeh island is home to some of the most cunningly camouflaged and outrageously strange creatures. Macro photographers will be delighted to be diving with us in Lembeh.
Where can our visitors find out more about your business?
Our website: http://thalassamanado.com
Follow us: facebook.com/ThalassaDiveResorts
Send an email: info@thalassamanado.com
Send us a postcard or give us a call!
Thalassa Dive Resorts Manado
Jl. Raya Molas, Kecematan Bunaken
95242 Manado, North-Sulawesi
Indonesia
+62 81243500956
Thalassa Dive Resorts Lembeh
Batulubang Kecematan Lembeh Selatan 95552 Bitung, North Sulawesi
Indonesia
+62 82346864700
DAN and Indonesia Ministry of Tourism advance commitment to Safe Diving
Divers Alert Network and the Indonesia Ministry of Tourism are moving forward with their commitment to promoting dive safety in Indonesia. DAN President and CEO Bill Ziefle and COO Panchabi Vaithiyanathan met with Indonesia Minister of Tourism Dr. Sandiaga Uno on September 1 to further the two organizations' Partnership to Promote Diving Safety.
The meeting took place in Jakarta amid the opening of Deep and Extreme Indonesia, Asia's largest outdoor adventure, diving, and marine tourism show, and followed the signing of a memorandum of understanding earlier this year in which the organizations committed to working together to promote safe diving.
In the months ahead, DAN's Indonesia team, led by Ronny Hertiadhi and Bayu Wardoyo, will be undertaking various initiatives including raising awareness for the new DAN Emergency Hotline in Indonesia (which is available in Bahasa Indonesia and English), training physicians through DAN's Academies of Dive Medicine, conducting inspections and providing support for recompression chambers, training chamber operators, disseminating safety resources for divers (new and experienced), and supporting dive professionals and operators with free safety consultations, safety seminars, and risk mitigation measures.
"We are so pleased to be working with Minister Uno and his colleagues on this bold initiative," Ziefle said. "Their enthusiasm — and the enthusiasm of the attendees at the DEEP show — was inspiring. The ministry has embraced the importance of safety in promoting Indonesia as a great place to dive, and we are excited to work alongside them to implement meaningful programs and strategies."
While the effort is ongoing, the next major milestone in the collaboration will take place on September 13, when DAN Vice President, Risk Mitigation, Francois Burman and DAN Vice President, Medical Services, Matías Nochetto will travel to Indonesia to present a series of lectures and safety presentations to dive operators and medical professionals around the country.
Join the DAN community or learn more at DAN.org.
Save on NEW Emperor Harmoni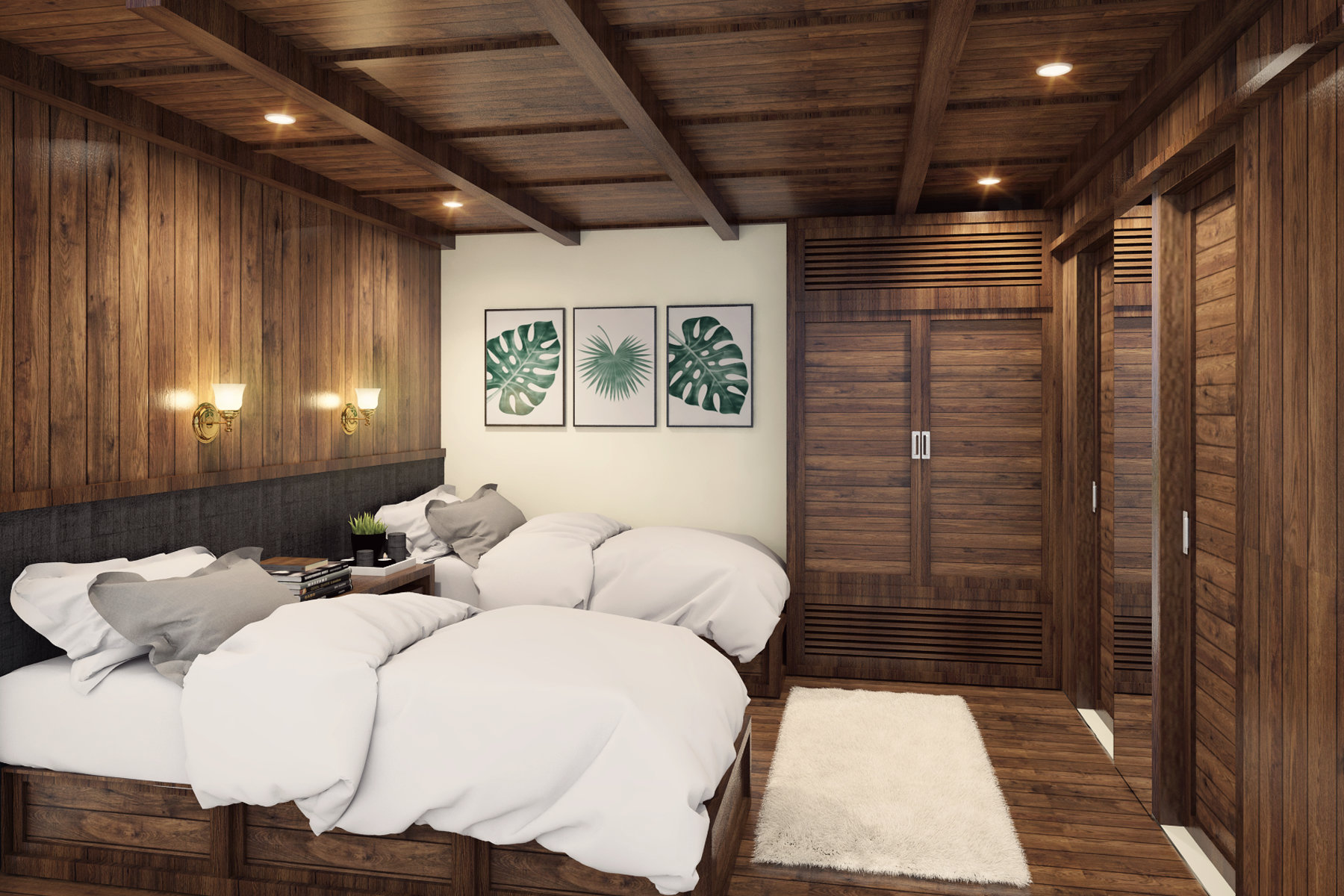 The launch of Emperor Harmoni – Emperor Divers' brand-new liveaboard in Indonesia – is just a few weeks away with the finishing touches currently taking place. And, to welcome her to their fleet, Emperor have put together an offer as magnificent as the boat herself.
Anyone booking a trip on Harmoni for 2022 or 2023 will receive a 25% discount if they book and confirm before October 1st 2022.
That means the first guests on board can not only explore and dive the Indonesian waters in the finest of style but do so at an incredible price. And sailing on Harmoni really is fine.
She is a 24-berth, traditional Indonesian phinisi-style vessel which has been bespoke made using a combination of Emperor's vast experience of liveaboards and the expertise of legendary Indonesian boat builder Pak Haji.
Constructed almost entirely by hand using Sulawesi ironwood, Harmoni has been designed specifically to offer the finest diving experiences possible in spacious surroundings of the very highest standard.
The beautifully-finished cabins all have en-suite bathrooms and air conditioning while the deck areas offer plenty of comfortable places to sit and maybe even enjoy a relaxing massage. The dining area is spacious and serves the high-quality food and drink you would expect from an Emperor Divers holiday.
The first trip leaves on September 16th and will cruise from Bali, taking in the wonderful scenery of Moyo Island, Sumbawa and Sangean Volcano before finally reaching Komodo National Park.
The offer is valid on new bookings only and discount is not to be combined with group free places or any other discount or promotion.
Email reservations@emperordivers.com to confirm pricing and availability or speak personally to the Emperor Divers' reservation team to find out more.