Looking ahead with Regaldive…
Regaldive is set to launch three NEW small group dive holidays for 2021.
With the news of Covid-19 vaccines on the horizon there is light at the end of the tunnel, and the team at Regaldive have been busy working on some fantastic new itineraries.
Their new small group dive adventures have been designed on a unique land-based, liveaboard concept. The holidays will appeal to divers who like to travel as part of a small group and those who enjoy a liveaboard experience with an action-packed diving itinerary.
Check out some of the great value packages to Egypt, Indonesia and the Maldives here:
On this week-long adventure at the authentic family run Sharks Bay Umbi Diving Village in Sharm we have included a special diving itinerary with 15 dives! Explore Ras Mohamed National Park, Tiran, the Dunraven wreck and also enjoy a couple of night dives.
This is an exceptional package with accommodation, diving, meals and transfers all included plus for single divers there is no single supplement.
Dates:
6-13 May 2021
10-17 June 2021
Price from only £695pp
More on this offer HERE
---
This small group holiday is based at the beautiful Tasik Ria Resort on the shores of Manado, facing the Bunaken National Marine Park in North Sulawesi. The spacious family run resort has excellent facilities and you will enjoy warm hospitality from the friendly team.
Our special diving itinerary includes a total of 17 dives! You can take three dives per day and the package also includes a night dive and a trip over to Lembeh Strait to seek out the weird and wonderful. Accommodation, meals, transfers and Nitrox are also included plus for single divers there is no single supplement.
Dates:
01-08 May 2021
04-11 September 2021
From only £1345 per person
More on this offer HERE
---
This magical dive resort has been specially selected for our small group trip – with just six rooms it offers the perfect base to rewind, detox and enjoy world-class diving. Boutique Beach is ideally located on a local island at the tip of the South Ari Atoll, an area known for excellent whale shark sightings.
We have included 17 dives in our special package, including two full day safaris, a night dive, and some secret dive spots. Accommodation, meals, transfers and Nitrox are also included.
Dates:
25 April-02 May 2021
02-09 October 2021
Price from only £1675pp
More on this offer HERE
All prices are quoted on a land-only basis. Flight prices available on request.
Places are limited to just 6-10 divers so don't delay!
---
To find out more about these new small group holidays or to book, visit: www.regaldive.co.uk or call 01353 659999.
DAN and Indonesia Ministry of Tourism advance commitment to Safe Diving
Divers Alert Network and the Indonesia Ministry of Tourism are moving forward with their commitment to promoting dive safety in Indonesia. DAN President and CEO Bill Ziefle and COO Panchabi Vaithiyanathan met with Indonesia Minister of Tourism Dr. Sandiaga Uno on September 1 to further the two organizations' Partnership to Promote Diving Safety.
The meeting took place in Jakarta amid the opening of Deep and Extreme Indonesia, Asia's largest outdoor adventure, diving, and marine tourism show, and followed the signing of a memorandum of understanding earlier this year in which the organizations committed to working together to promote safe diving.
In the months ahead, DAN's Indonesia team, led by Ronny Hertiadhi and Bayu Wardoyo, will be undertaking various initiatives including raising awareness for the new DAN Emergency Hotline in Indonesia (which is available in Bahasa Indonesia and English), training physicians through DAN's Academies of Dive Medicine, conducting inspections and providing support for recompression chambers, training chamber operators, disseminating safety resources for divers (new and experienced), and supporting dive professionals and operators with free safety consultations, safety seminars, and risk mitigation measures.
"We are so pleased to be working with Minister Uno and his colleagues on this bold initiative," Ziefle said. "Their enthusiasm — and the enthusiasm of the attendees at the DEEP show — was inspiring. The ministry has embraced the importance of safety in promoting Indonesia as a great place to dive, and we are excited to work alongside them to implement meaningful programs and strategies."
While the effort is ongoing, the next major milestone in the collaboration will take place on September 13, when DAN Vice President, Risk Mitigation, Francois Burman and DAN Vice President, Medical Services, Matías Nochetto will travel to Indonesia to present a series of lectures and safety presentations to dive operators and medical professionals around the country.
Join the DAN community or learn more at DAN.org.
Save on NEW Emperor Harmoni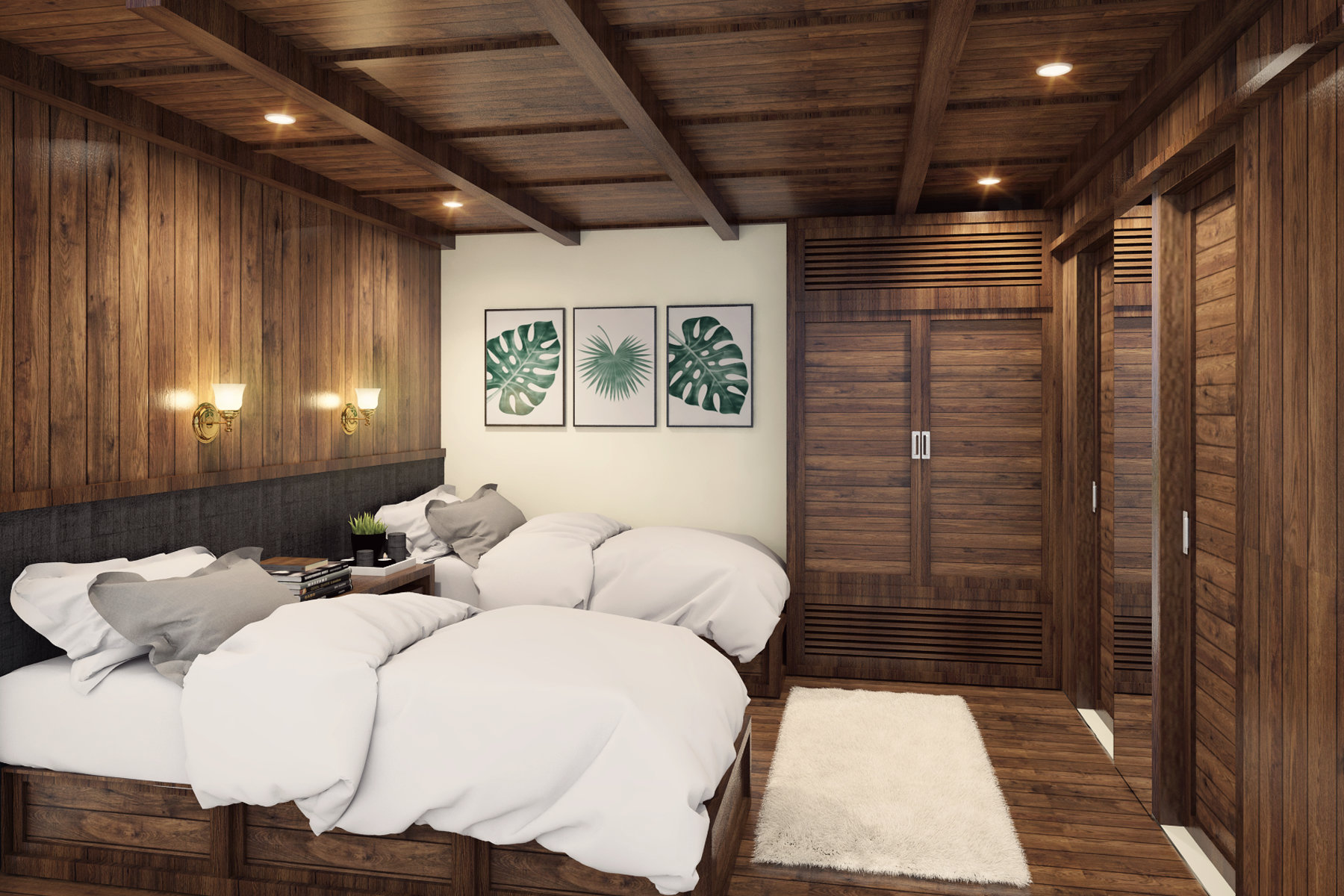 The launch of Emperor Harmoni – Emperor Divers' brand-new liveaboard in Indonesia – is just a few weeks away with the finishing touches currently taking place. And, to welcome her to their fleet, Emperor have put together an offer as magnificent as the boat herself.
Anyone booking a trip on Harmoni for 2022 or 2023 will receive a 25% discount if they book and confirm before October 1st 2022.
That means the first guests on board can not only explore and dive the Indonesian waters in the finest of style but do so at an incredible price. And sailing on Harmoni really is fine.
She is a 24-berth, traditional Indonesian phinisi-style vessel which has been bespoke made using a combination of Emperor's vast experience of liveaboards and the expertise of legendary Indonesian boat builder Pak Haji.
Constructed almost entirely by hand using Sulawesi ironwood, Harmoni has been designed specifically to offer the finest diving experiences possible in spacious surroundings of the very highest standard.
The beautifully-finished cabins all have en-suite bathrooms and air conditioning while the deck areas offer plenty of comfortable places to sit and maybe even enjoy a relaxing massage. The dining area is spacious and serves the high-quality food and drink you would expect from an Emperor Divers holiday.
The first trip leaves on September 16th and will cruise from Bali, taking in the wonderful scenery of Moyo Island, Sumbawa and Sangean Volcano before finally reaching Komodo National Park.
The offer is valid on new bookings only and discount is not to be combined with group free places or any other discount or promotion.
Email reservations@emperordivers.com to confirm pricing and availability or speak personally to the Emperor Divers' reservation team to find out more.